The remaining four places in the quarter-finals of the 2022 CEV Women's Volleyball Challenge Cup are no longer vacant, and one of the teams which secured its advancement today made a historic result.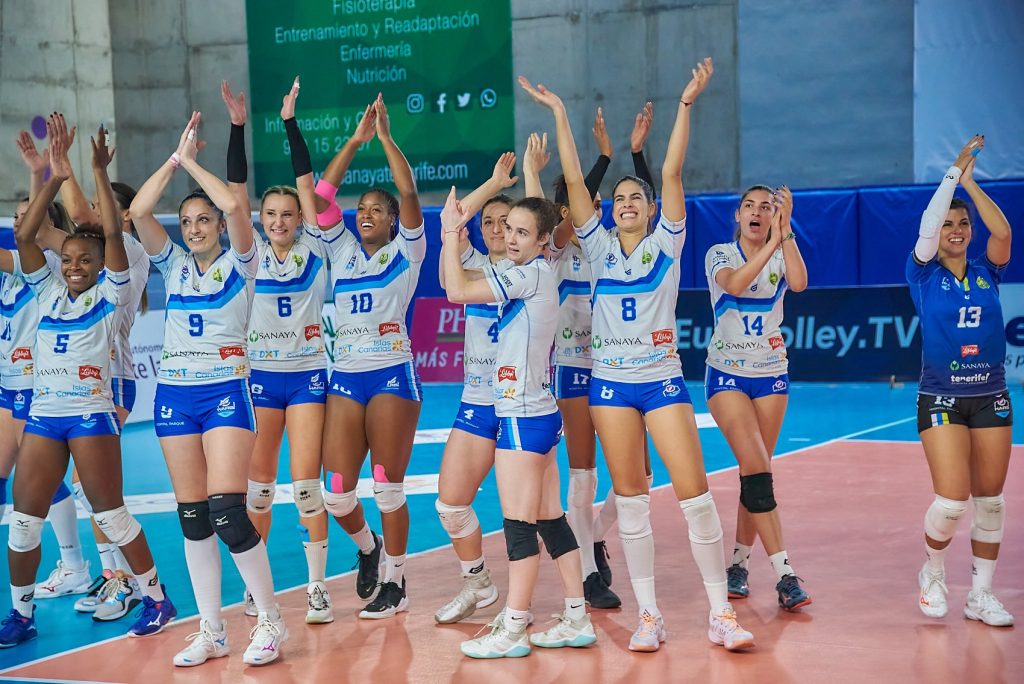 Spain's CV Tenerife La Laguna (also known as CV Haris) eliminated one of the competition's major favorites, Turkey's Nilüfer Belediye Bursa, from the 1/8 finals of the CEV Volleyball Challenge Cup 2022 | Women and made a historic result. After prevailing in the first leg at home 3-2, the 'Blue and Whites' profited from nervousness that gripped the Nilüfer players in the rematch: 3-1 (25-15, 12-25, 25-23, 25-16). For the first time in its history, the club from the island of Tenerife will be in the quarter-finals of any of the continental competitions. To such a success, La Laguna was led by Cuban Lisbet Arredondo (16 points).
Panathinaikos AC Athens almost squandered a confident 3-0 win from the first leg against Belgium's Hermes Rekkenshop Oostende. The club from the Greek capital found itself losing 1-2 in sets in the rematch. With a hard fight, Panathinaikos took the fourth set and sealed the qualification to the Top 8, winning the tie-break as well, which was of no importance.
Both Romanian representatives from the Round of 16, C.S.M. Lugoj and C.S. Medgidia, were successful in their respective face-offs and secured berths in the quarter-finals.
These clubs have qualified for the next stage yesterday.
CEV Volleyball Challenge Cup 2022 | Women – 1/8 finals, rematches: