Savino Del Bene Scandicci made sure that there was no uncertainty when it comes to their progression to the quarter-finals of the 2022 CEV Women's Volleyball Challenge Cup.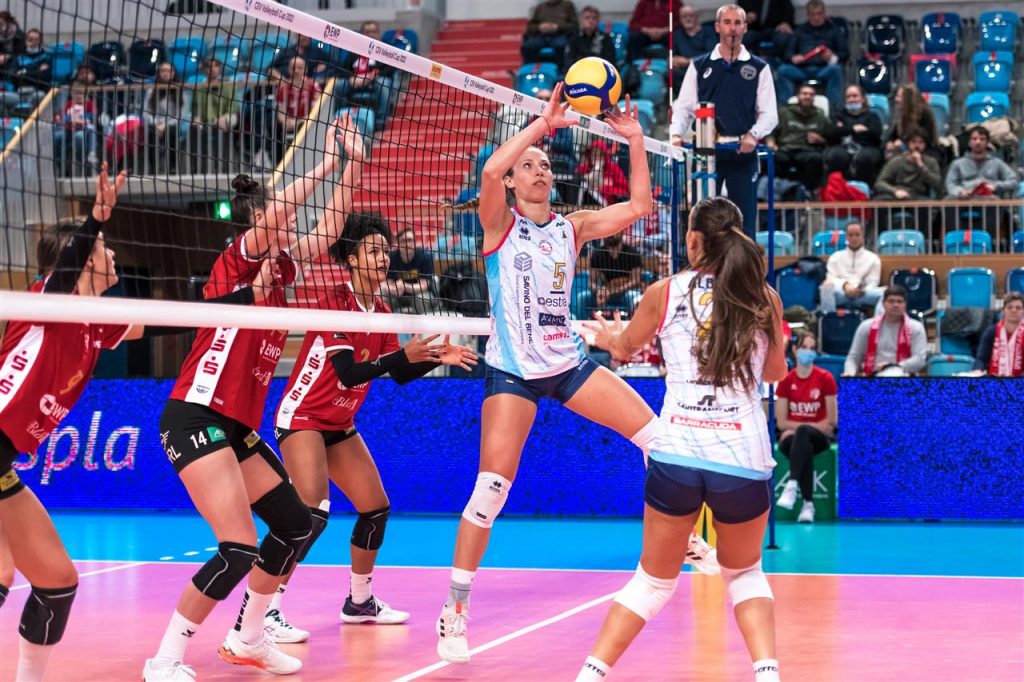 Italy's Savino Del Bene Scandicci trimmed a nice 3-0 (25-17, 25-16, 25-17) win against SC Potsdam away in Germany and earned their place in the quarter-finals of the CEV Volleyball Challenge Cup 2022 | Women in a dominant way. Massimo Barbolini's ladies lost only one set in what was supposed to be the most intense pairing of the eighth-finals but it remained so only on paper. Brazilian Natália Pereira top-scored the Serie A1 side with 12 points.
Just like Scandicci, Turkey's Aydın BBSK removed any uncertainty when it comes to the progression to the next stage in their Round of 16 face-off against 1. MCM-Diamant Kaposvár. In theory, the Hungarian side was supposed to be close in strength with their rivals but that far was from being the case as Aydın took a double straight-set victory.
Two more teams made it to the quarter-finals tonight: Serbia's Tent Obrenovac and RC Cannes from France.
CEV Volleyball Challenge Cup 2022 | Women – 1/8 finals (today's matches):