Germany's Dresdner SC stunned Lokomotiv Kaliningrad Region in the 4th round of the 2022 CEV Women's Volleyball Champions League – group stage, doing so after a chaotic and dangerous trip to Russia to the match.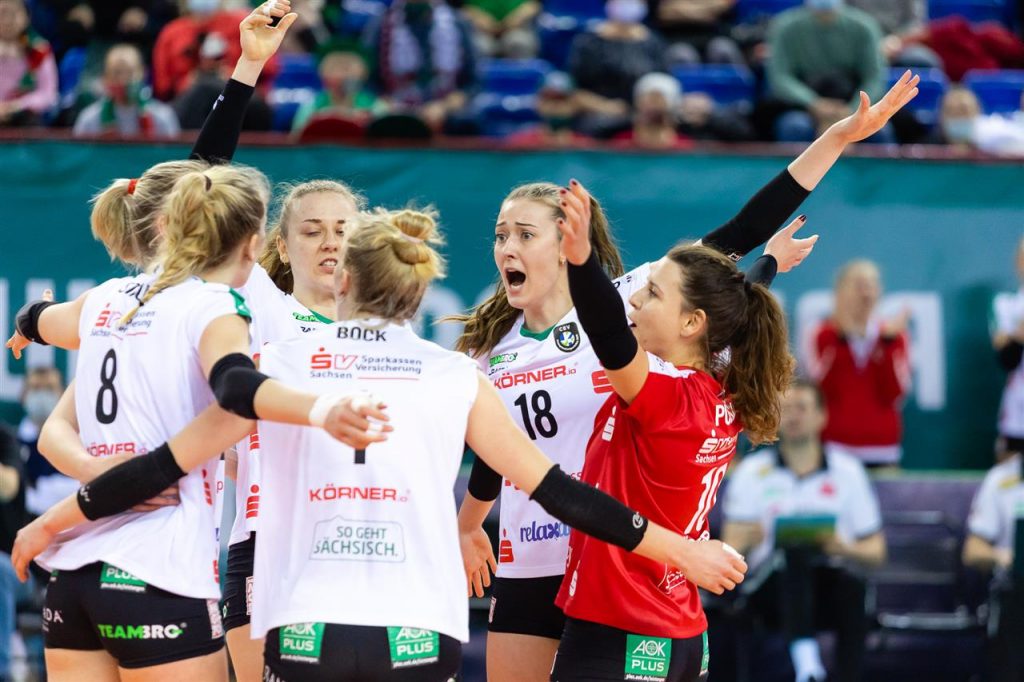 Dresdner prevailed over Russian champions Lokomotiv in the 4th round of the CEV Champions League Volley 2022 | Women, making a huge upset and securing an important 3-point victory to return to the battle for the quarter-final slot: 3-1 (21-25, 25-20, 25-22, 25-22). Now the Pool A ranking sees Poland's Developres Rzeszów, who swept Ukraine's SC Prometey Dnipro later the same day, first with 4 wins (10 points), and Lokomotiv and Dresdner tied at 2-2, but with the Russians having one point more in the standings (7-6).
Dresdner came to the game against Lokomotiv after experiencing all sorts of hardships. It was more than a chaotic arrival. Their landing at the St. Petersburg airport, from where they were supposed to fly to Kaliningrad, on Monday was aborted at the last second. Because of bad weather and strong gusts of wind, the plane did a few laps over Kaliningrad as it couldn't touch the runway. Then the pilot flew the plane back to St. Petersburg. Since the weather didn't improve, almost the entire delegation of Dresdner was rebooked on a flight on Tuesday morning, and for the night, the team was forced to find short-term accommodation at the airport hotel in St. Petersburg. All in all, the Dresdner players didn't have a single training out of two scheduled prior to the match but still beat Lokomotiv with 21 points of Jennifer Janiska, including 6 of the team's 18 aces.
In Pool D, Russia's Dinamo Ak-Bars Kazan beat France's Béziers Volley on the road and recorded the 3rd win.
CEV Champions League Volley 2022 | Women – group stage, Round 4 (today's matches):