Spain's CDV Guaguas Las Palmas booked the ticket for the quarter-finals of the 2022 CEV Men's Volleyball Cup as the last side to do so.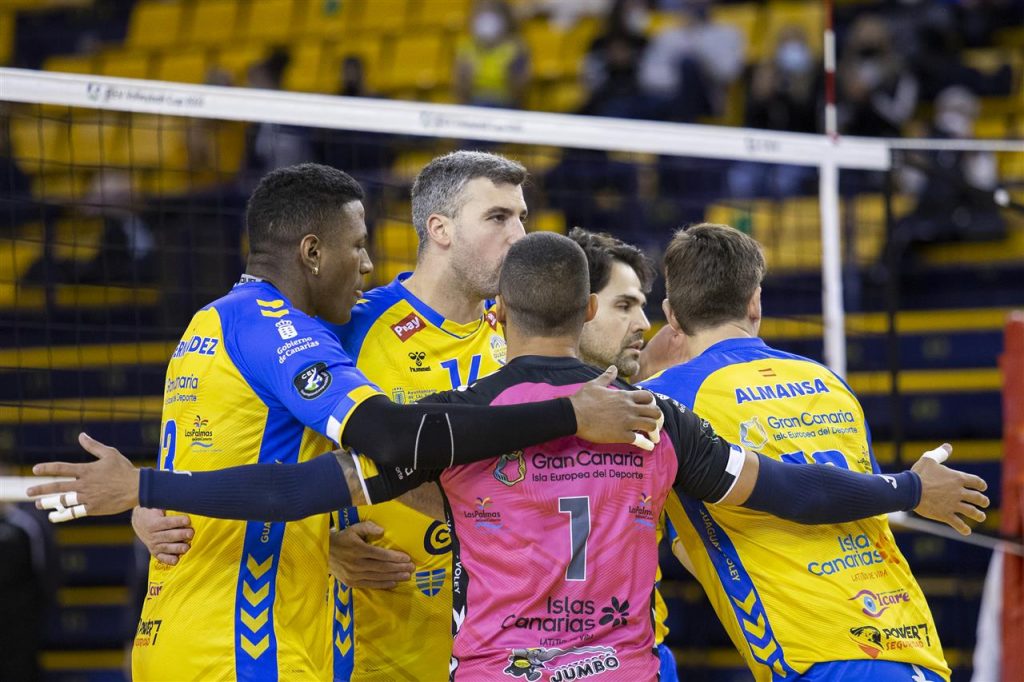 In the rematch of Round of 16 of the CEV Volleyball Cup 2022 | Men, played a week later than planned after the postponement of the match, CDV Guaguas Las Palmas downed Belgium's Volley Haasrode Leuven at home with a score of 3-0. The islanders thus prevented the rivals to make a comeback after losing the first leg with the same result and sneaked into the Top-8 where they will face big favorites for the trophy, Italy's Vero Volley Monza.
Cuban Yadrian Escobar highlighted Guaguas tonight by tallying 15 points. His compatriot Yosvany Hernández made 74% reception (19 digs, 1 error, 47% excellent).
CEV Volleyball Cup 2022 | Men – 1/8 finals, 2nd leg: