The Italy National Team took home the gold medal from the 2022 CEV U19 Volleyball Europan Championship.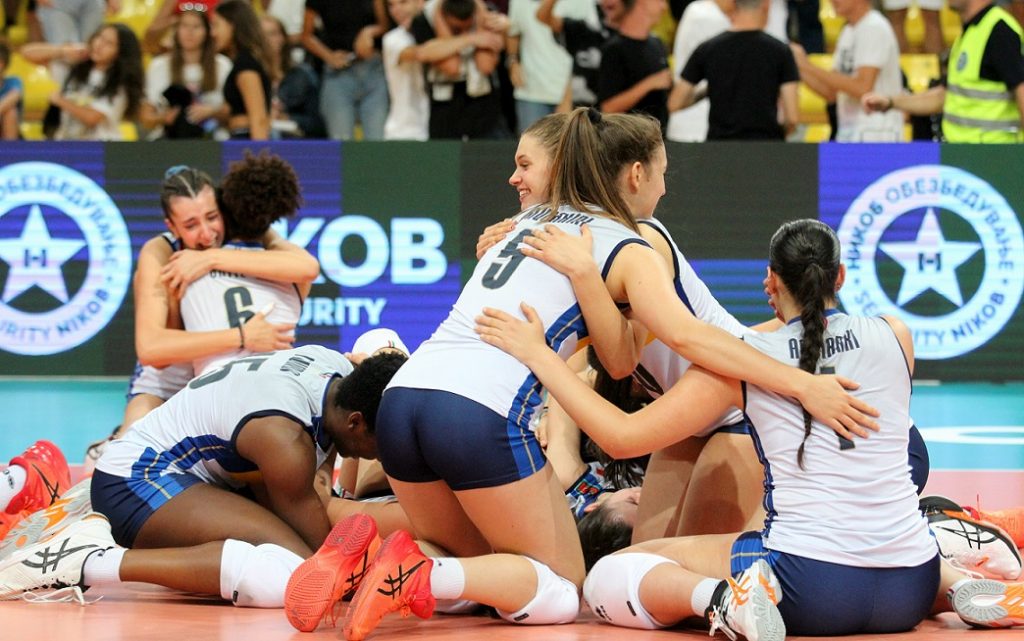 'Azzurrine' are queens of Europe in the Under 19 age category. The extraordinary streak of victories of the Italian youth national teams in the European Championships this year continued in North Macedonia.
The players commanded by Marco Mencarelli (ex-coach of Busto, Scandicci, and Il Bisonte) have risen to the continental throne by beating Serbia 3-2 (17-25, 27-25, 25-21, 15-25, 17-15) in an obviously very tight final in Skopje. Julia Ituma top-scored Italy with 21 points. Lisa Esposito served 4 aces. Una Vajagić tallied 21 points for Serbia, while Iva Šućurović and Hena Kurtagić made 4 blocks apiece. The U19 national team of Italy took its eighth trophy in the competition, returning to the top step of the podium again after 2018. The bronze medal went to Poland thanks to a 3-1 victory over the Netherlands.
This is even the fifth youth European title won this year by Italy, after those won by the Under 17 and Under 21 women and by the Under 18 and Under 22 men – all these in the course of one month.
2022 CEV U19 Volleyball Europan Championship – results