The last three of the 12 passes (the top-2 in each of the six pools) for the 2023 CEV Women's Volleyball European Championships from Qualifiers were taken on the last weekend of competing.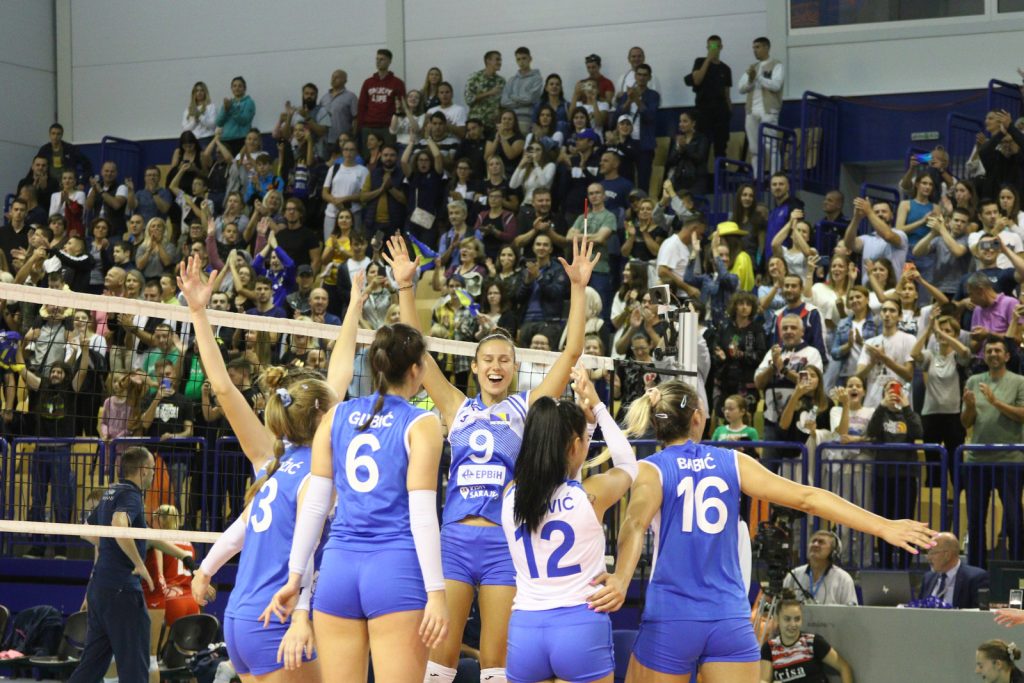 Finland, Azerbaijan, and Bosnia and Herzegovina took the last three passes for the next European Championship out of Qualifiers.
The picture of the national teams qualified for the continental championship in 2023 was nearly outlined before last weekend's matches, as nine sides secured their berths prior to that: Romania and Croatia (Pool A), the Czech Republic (Pool B), Ukraine and Hungary (Pool C), Slovenia (Pool D), Slovakia and Spain (Pool E), and Greece (Pool F).
The Finns, in front of their own audience in Joensuu, overcame Montenegro 3-1, but already after the first two sets they took they had the certainty of qualification from Pool B; Pia Korhonen (5 aces) and Suvi Kokkonen scored 21 points apiece on the winning side, but 8 blocks of Roosa Helena Laakkonen equally contributed to the win of her team.
Azerbaijan achieved the decisive victory in Pool D on the field of direct contenders for a EuroVolley berth, Austria, winning 3-1, with 23 points (4 blocks) from Odina Aliyeva.
Finally, it was all easy for Bosnia and Herzegovina in their do-or-die encounter. They secured a 3-0 victory against Norway on the last day at home in Sarajevo, thus, eliminating Switzerland from the race to the final stage. With 13 points, Andjelka Radišković top-scored the team who didn't only have to fight against rivals in Qualifications, but also against their own federation, whose carelessness for the conditions in which their national team tried to progress to the major competition in Europe appalled the fans in the country and beyond.
Qualifiers for the 2023 CEV European Women's Volleyball Championship – results & standings