For the second time, this time without the possibility of returning, the big name in Brazilian men's volleyball, Wallace Souza, said farewell to playing for the national team.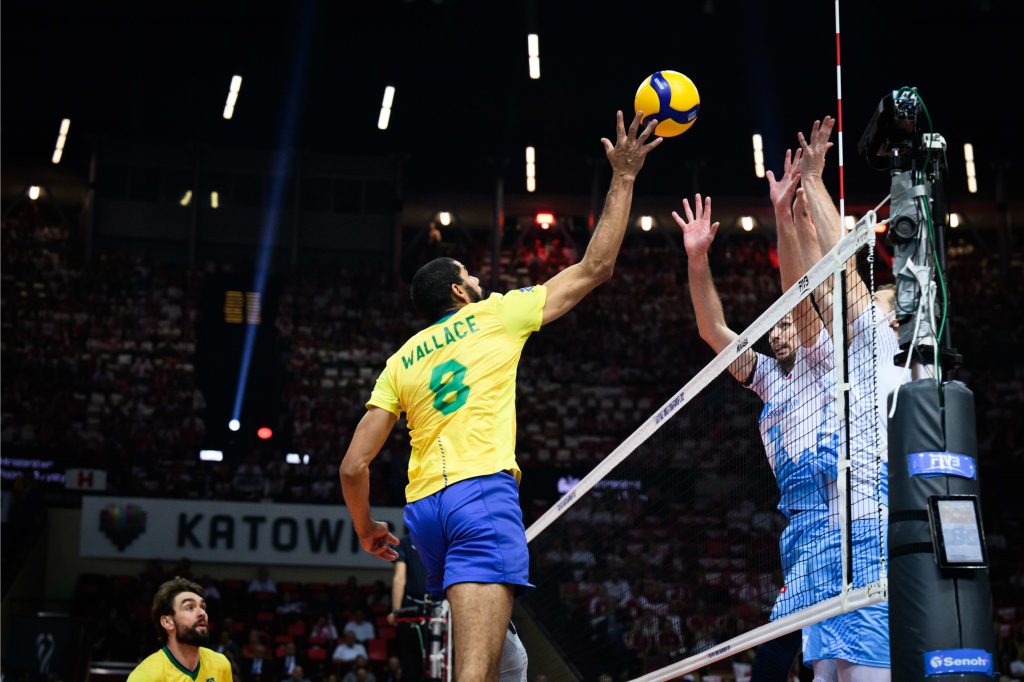 Wallace was the best player in the Brazil National Team's campaign at the 2022 FIVB World Championship, which ended with winning the bronze medal. After the match against Slovenia, the opposite hitter not only denied the possibility of competing in the Paris Olympics but also of wearing the jersey of the 'Seleção' ever again.
The first call-up to the Brazil National Team of a 35-year-old star was in 2010. Since then, Wallace has always been committed to the national team. The biggest proof of this relationship happened in July, when even though already retired from the 'Seleção' after the Tokyo Olympics, Wallace made himself available to help in the World Champs. The opposite returned to the team due to Renan Dal Zotto's problems with a projected starting opposite Alan Souza, who was unable to play due to injury (tore his Achilles tendon).
Wallace was involved in Brazil's winning the gold medal at the 2016 Rio Games (Best Opposite Spiker), and the 2021 Volleyball Nations League (MVP and Best Opposite Spiker).