We've learned the names of the first two playoff participants in the 2023 CEV Men's Volleyball Champions League. We got used to seeing one of these two in the knockout stage, but the other one hasn't been there for a while.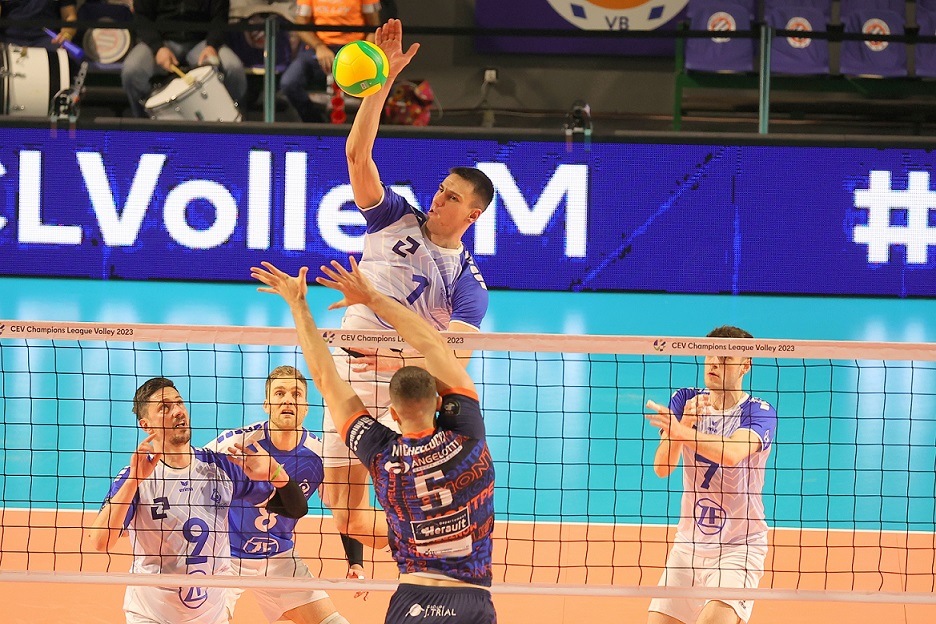 VfB Friedrichshafen of Germany advanced to the CEV Champions League Volleyball | Men playoffs for the first time since 2018. Coach Mark Lebedew's team won Round 5's match against France's Montpellier HSC VB 3-2 (28-26, 22-25, 25-23, 23-25, 15-13) on the road in Pool A and advanced to the next round. Even before the game, the home side's playoff qualification hopes were dashed, as they had lost all four of their games. They wanted to save honor, but despite great resilience, Montpellier again had to lower their flag. Friedrichshafen will play their final group game in two weeks against the Polish club of Jastrzębski Węgiel, hoping to claim the top spot in the pool. However, if the "Hawks" win three points tomorrow, such a scenario won't be alive anymore, and Friedrichshafen will definitely have to earn a place in the quarterfinals through playoffs. Slovenian Žiga Štern (21 points; 4 aces) led the Bundesliga team today. Serb Aleksandar Nedeljković made four blocks. Théo Faure tallied 32 points for Montpellier.
A European volleyball giant goes directly to the quarterfinals. Cucine Lube Civitanova secured their place in the knockout stage with a 3-0 win over Sport Lisboa e Benfica on the road in Portugal in Pool C. The Italians have won five matches in as many games this season and have allowed themselves to drop just one point—in the opening game against Benfica. This time the SuperLega titleholders didn't let the opponents, who had lost all chances of qualifying for the next stage prior to the match, think of a surprise. Puerto Rican-American Gabriel García "Gabi" scored 14 points for Lube. Argentine Luciano De Cecco served as many as six aces, while Mattia Bottolo had 90% reception (10 digs, 30% excellent). Finn Aaro Nikula scored 11 points for Benfica. Ivo Casas was flawless in the reception, with 95% (20 digs, 60% excellent).
CEV Champions League Volley 2023 | Men, group stage, Round 5: