In the last match of the Pool stage 1st round, Allianz Vero Volley Milano outplayed Jedinstvo Stara Pazova in a straight-set victory (25-15, 25-16, 25-20) in Pool A of the CEV Champions League 2023/2024.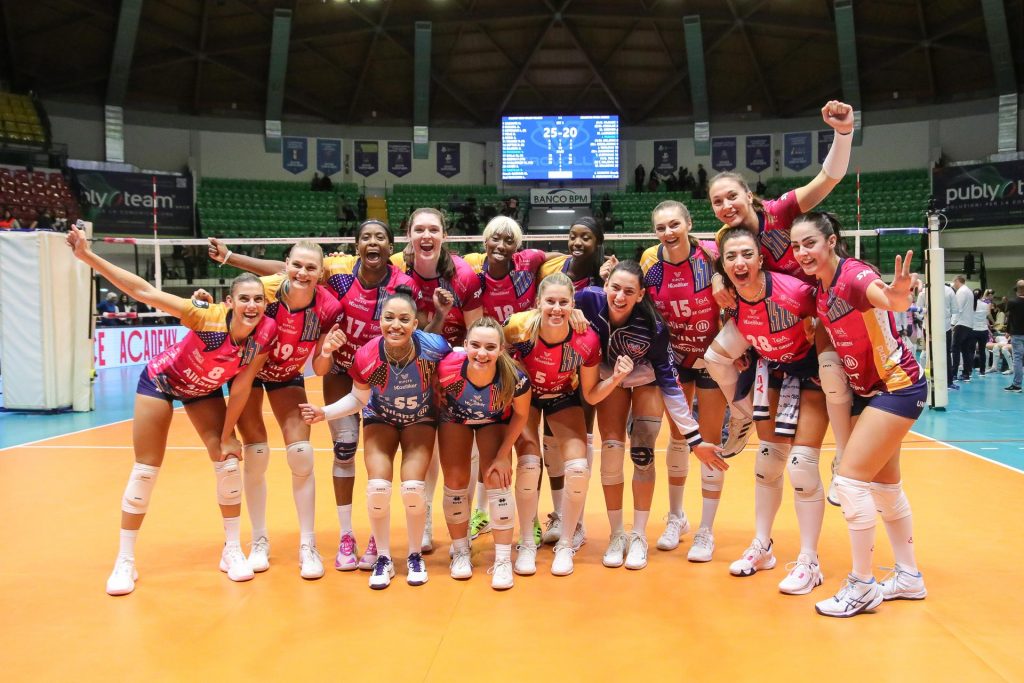 Leading the charge for Milano was Paola Egonu, who earned the MVP title with a remarkable 19-point game. She was well-supported by Nika Daalderop, who added 12 points, and Laura Heyrman, with a solid 10-point contribution. The team's defense and blocking were particularly noteworthy, with a total of 16 blocks contributing to their robust defensive performance.
Despite 21 errors and an attack percentage of 47%, Milano's overall gameplay outshined Jedinstvo Stara Pazova, who managed a 26% attack rate with more modest figures in serves and blocks. The Serbian team, led in scoring by Nedeljkovic with 8 points, struggled to find their footing against Milano's relentless pressure.
A crowd of 1,623 spectators witnessed the home team win, setting a positive tone for their upcoming European matches.
Allianz Vero Volley Milano vs. Jedinstvo Stara Pazova 3-0 (25-15, 25-16, 25-20)
Allianz Vero Volley Milano: Sylla 7, Rettke 9, Egonu 19, Daalderop 12, Prandi 1, Heyrman 10, Castillo (L), Cazaute, Piciocchi (L), Bajema, Orro, Malual, Folie, Candi, Coach: Gaspari
Jedinstvo Stara Pazova: Miljevic 1, Vajagic 5, Osmajic 5, Miljevic T. 5, Tica 1, Sucurovic 5, Medved (L), Punisic (L), Nedeljkovic 8, Lakicevic, Pavlovic, Cvetkovic, Dragovic, Coach: Cakovic