Argentina have defeated Serbia to ruin their plan for reaching the Final Four. Of course, the Serbian team is still in the race, but now will be much more difficult for them.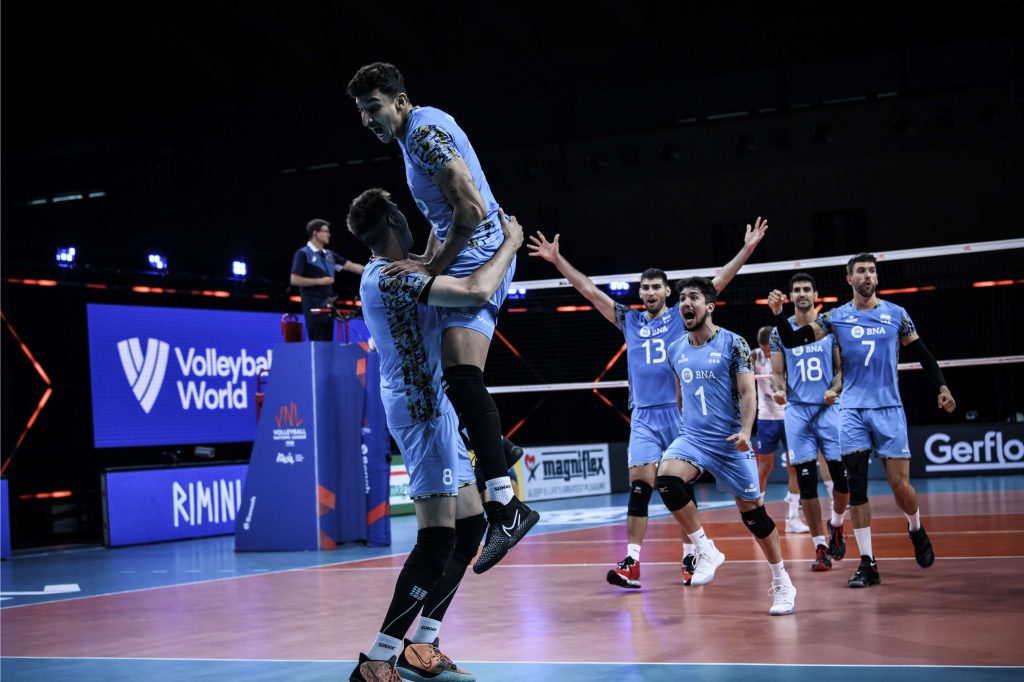 Facundo Conte was the top scorer with 14 points.
"It was an important game for us. It was one of the last games we are playing here at the VNL. We are preparing for the Olympics, so I'm really happy about this win. A key was our reception, we managed to work really well in this skill. We have great setters, so we could play really fast, we played really well and we were also aggressive sometimes. We were not the worst losing yesterday against Russia, and we are not the best beating Serbia, but it's a step forward to what we want to play, and how we want to play. I'm very happy about our team spirit and winning always helps o get the right mood, spirit and mentality of the team. So let's keep going," says Facundo Conte.
"Congratulations to Argentina. They played really well and I think that if we play three days, three games against them, they will win every game. They served really well, they received very well. Usually against them in the past, we made a big difference with service, but today they received very well, so they won this game, because they played much better. It was a really important game for us, but we didn't start the game the right way. We could have won the first set, we had set points, but we didn't manage to score. There is nothing to hide if you play a bad game like we did today, you just congratulate the other team. I hope that we will finish this tournament, a difficult tournament, with three more victories, because we are still in the quest for the Final Four," says Marko Podrascanin.
Russia have achieved a new victory, beating Bulgaria in straight sets to keep the chance for the Final Four.
Dmitry Volkov was the top scorer with 14 points while Victor Poletaev contributed with 13 for the winners.
"We are happy that we won because if you see the standings and our ranking you can see how important it is for us to win every game. Our position is now totally different to before. The game itself was kind of easy because the Bulgarian team has many young players. But the most important thing is that we won this game 3-0. Today it was decided on one skill, we dominated in every skill – serve, attack, block, defense, the reception it all worked well, we showed complete volleyball," says Igor Kobzar.
FIVB Men's Volleyball Nations League, day 12:
Argentina – Serbia 3-0 (27-25, 25-20, 26-24)
Bulgaria – Russia 0-3 (17-25, 22-25, 17-25)
Japan – Canada 0-3 (22-25, 23-25, 18-25)
Australia – Brazil 0-3 (17-25, 22-25, 12-25)
Iran – Slovenia 1-3 (25-14, 20-25, 19-25, 30-32)
Netherlands – USA in progress
France – Italy 19:30 CET
Germany – Poland 21:00 CET