The Brazilian national team have recorded the 11th victory to keep first place in the standings at the Volleyball Nations Tournament.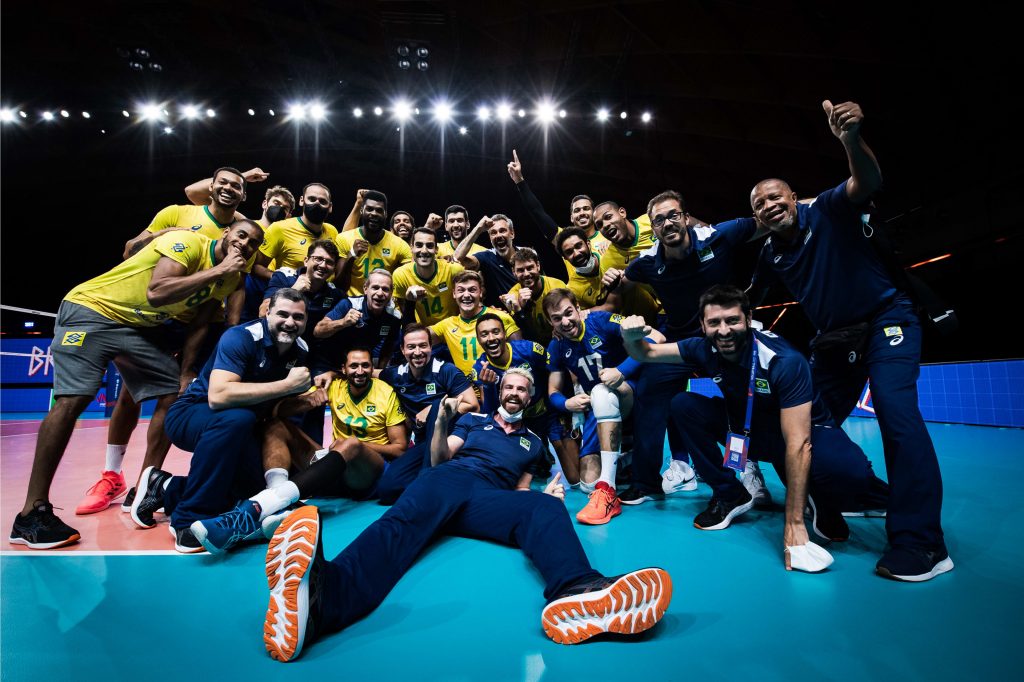 Mauricio Borges and Isac Santos were the top scorers in Brazil with 11 points each, while Douglas Correira de Souza scored 10.
In Australia, Luke Smith ended the match with 11 points.
Canada scored a 3-0 win over Japan, but both teams have lost chances to compete for the Final Four tournament.
Joseph Sclater was the top scorer with 16 points in Canada, while Yuki Ishikawa had 12 points on the other side.
FIVB Men's Volleyball Nations League, day 12:
Argentina – Serbia 3-0 (27-25, 25-20, 26-24)
Bulgaria – Russia 0-3 (17-25, 22-25, 17-25)
Japan – Canada 0-3 (22-25, 23-25, 18-25)
Australia – Brazil 0-3 (17-25, 22-25, 12-25)
Iran – Slovenia 1-3 (25-14, 20-25, 19-25, 30-32)
Netherlands – USA in progress
France – Italy 19:30 CET
Germany – Poland 21:00 CET