Poland snatched the second semifinal ticket to the 2021 FIVB Men's Volleyball Nations League.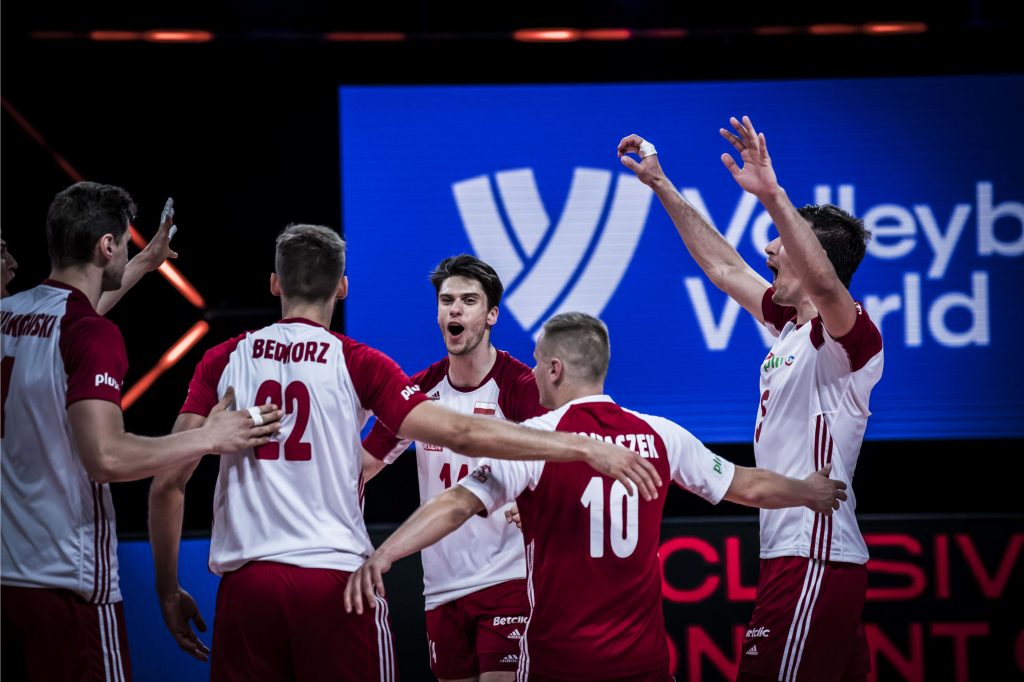 After Brazil, the name of one more national team that secured a place in the Final Four of the 2021 Men's VNL is known – it is the world champion Poland. The squad commanded by Belgian Vital Heynen successfully completed the task in the competition for the fifth time in a row as they downed one of its biggest rivals in the international scene – Iran – in straight sets, partially 25-20, 25-20, and 25-16, on Day 14. Jakub Kochanowski's 12 points were the top output any of the players on the court made either for Poland (who is at 12-2) or in the match overall.
The European champion Serbia recorded its 10th victory in the VNL 2021, as it defeated the national team of The Netherlands in an exhausting tie-breaker in which it converted only the third match ball in the fifth set: 25-21, 21-25, 25-18, 21-25, 17-15. Even though they dropped one point, the wards of Slobodan Kovač remained in contention for the semifinals (they are currently fourth in the charts), but France and Russia have yet to play their matches. Serbia's opposite hitter Dražen Luburić joined the prestigious 30+ club in the men's VNL by putting down 33 points today, including 8 aces!
Slovenia (Tonček Štern and Tine Urnaut 14 points apiece) defeated Japan in three sets (fourth win in a row) and thus retained third place in the standings with an 11-3 record. Before the last round, in which it will face Bulgaria, only mere theory separates EuroVolley vice-champion from reaching the goal of qualifying for the semifinals.
2021 FIVB Men's Volleyball Nations League – Day 14 (Week 5):
Canada – Australia 3-0 (25-17, 25-8, 25-20)
Serbia – Netherlands 3-2 (25-21, 21-25, 25-18, 21-25, 17-15)
Bulgaria – USA 0-3 (19-25, 24-26, 9-25)
Iran – Poland 0-3 (20-25, 20-25, 16-25)
Japan – Slovenia 0-3 (16-25, 16-25, 26-28)
France – Argentina, 6 p.m. CET
Brazil – Germany 7:30 p.m. CET
Russia – Italy, 9 p.m. CET