Poland, one of the main favorites to win the men's volleyball tournament at the 2020 Tokyo Olympic Games, already stumbled upon the obstacle.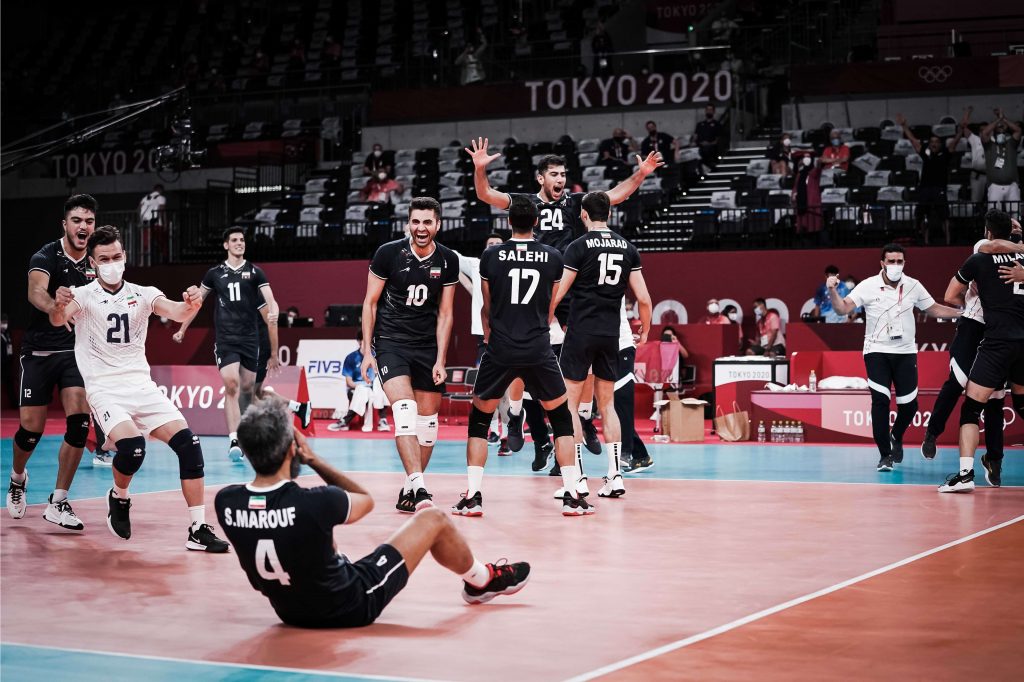 Iran surpassed the world champion Poland in the Pool A's encounter on Day 1 of the 2020 Tokyo Olympics men's volleyball tournament. It was a nerve-racking duel that was resolved in the tie-break, which posed a culmination of drama.
When the lineups were announced, there was a big surprise – the Poles started without their captain Michał Kubiak. Furthermore, the player who had his share of quarrels against Iranian players over the past few years did not enter the game at all. As for the tie-break, Poland saved as many as 7 match points, missing to convert one for themselves to win.
Amir Ghafour was the most deserving player for a promising start of Iran in the Olympics, scoring 19 points. Seyed Mousavi made 4 blocks. Wilfredo León notched 23 points for Poland. Piotr Nowakowski set up 4 blocks.
2020 Tokyo Olympics, men's volleyball tournament, pool stage – Day 1:
Italy – Canada 3-2 (26-28, 18-25, 25-21, 25-18, 15-11)
Brazil – Tunisia 3-0 (25-22, 25-20, 25-15)
ROC – Argentina 3-1 (21-25, 25-23, 25-17, 25-21)
Japan – Venezuela 3-0 (25-21, 25-20, 25-15)
Poland – Iran 2-3 (25-18, 22-25, 22-25, 25-22, 21-23)
USA – France, 4:00 p.m. CET