Most expected an intense match between the United States and France at the conclusion of Day 1 of the men's volleyball tournament at the 2020 Tokyo Olympics but the former had something else on its mind…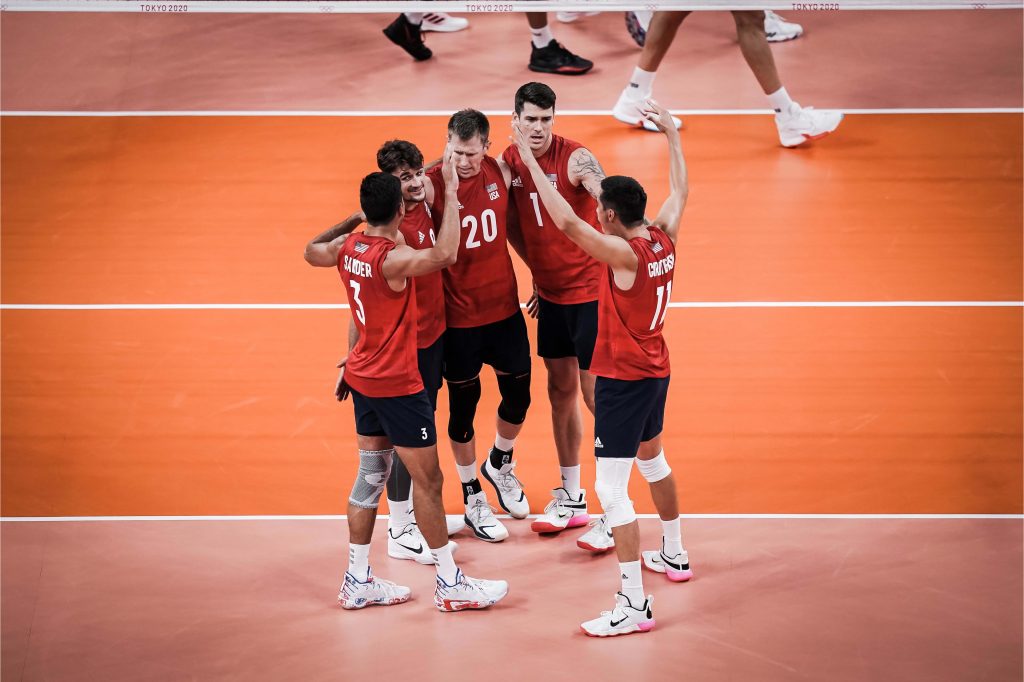 The U.S. National Team proved much stronger than France in the last match of the opening day of the 2020 Tokyo Olympics men's volleyball tournament: 3-0 (25-18, 25-18, 25-22). Americans dominated all segments during the three sets, hardly missed anything, and made a one-sided game. France fell after less than one and a half hours of a duel.
Sander Taylor top-scored the winning side with 15 points. There were no players in double digits in France, whilst its main weapons Earvin Ngapeth and Stéphane Boyer underperformed, having 18.7 % and 25 % attacking efficiency, respectively.
2020 Tokyo Olympics, men's volleyball tournament, pool stage – Day 1:
Italy – Canada 3-2 (26-28, 18-25, 25-21, 25-18, 15-11)
Brazil – Tunisia 3-0 (25-22, 25-20, 25-15)
ROC – Argentina 3-1 (21-25, 25-23, 25-17, 25-21)
Japan – Venezuela 3-0 (25-21, 25-20, 25-15)
Poland – Iran 2-3 (25-18, 22-25, 22-25, 25-22, 21-23)
USA – France 3-0 (25-18, 25-18, 25-22)