Russia, who performs at the 2020 Tokyo Olympic Games under the name of the Russian Olympic Committee (ROC) due to the punishment of the International Olympic Committee (IOC) for tampering with drug-testing data a few years back, was successful in its first match in the men's volleyball tournament.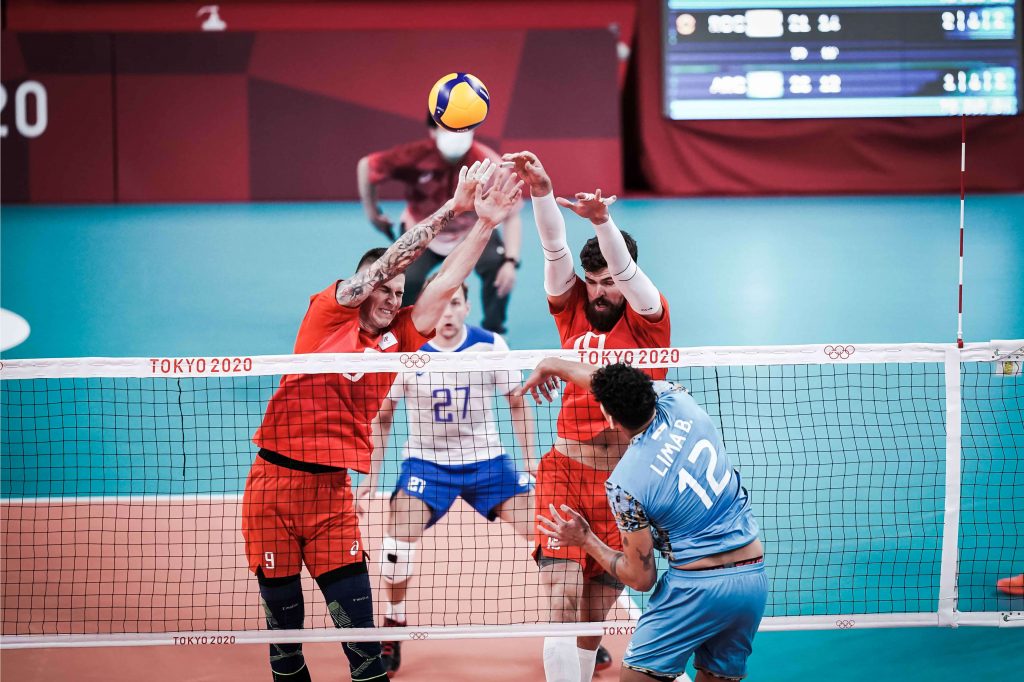 In Pool B's encounter at the 2020 Tokyo Olympics men's volleyball tournament, the ROC prevailed over Argentina in four sets. It was a difficult victory for 'Zbornaya' as the South Americans managed to win the first set. However, led by the standard-bearer Maksim Mikhaylov (17 points) and Ivan Iakovlev (4 blocks), ROC seized the initiative and brought things to a successful result for itself. Bruno Lima made 18 points for Argentina.
Japan defeated Venezuela in Pool A, making a winning start in the Olympics for the first time in 29 years, i.e. since the 1992 Barcelona Games. Japan earned a straight-set triumph, partially 25-21, 25-20, and 25-15. Yuki Ishikawa scored 15 points for the host nation, while Emerson Rodríguez tallied 10 for Venezuela.
2020 Tokyo Olympics, men's volleyball tournament, pool stage – Day 1:
Italy – Canada 3-2 (26-28, 18-25, 25-21, 25-18, 15-11)
Brazil – Tunisia 3-0 (25-22, 25-20, 25-15)
ROC – Argentina 3-1 (21-25, 25-23, 25-17, 25-21)
Japan – Venezuela 3-0 (25-21, 25-20, 25-15)
Poland – Iran, 12:40 p.m. CET
USA – France, 14:45 p.m. CET