Italy was close to experiencing an upset already at the start of the 2020 Tokyo Olympic men's volleyball tournament.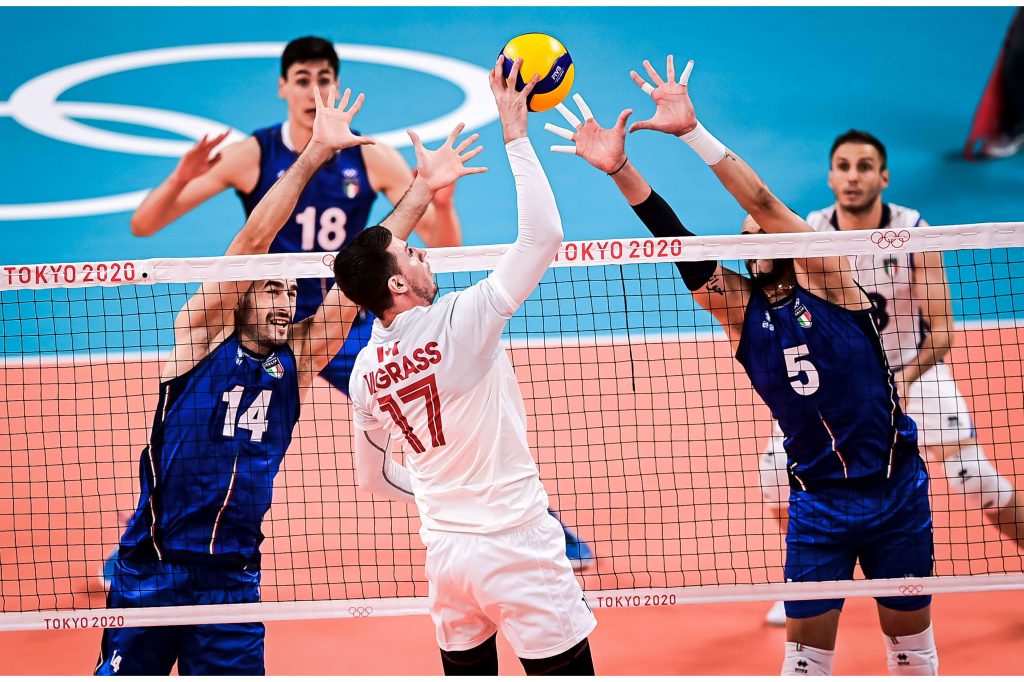 It could have been a debacle for Italy at the opening of the men's volleyball tournament at the 2020 Tokyo Olympic Games. Nobody expected that the match between the 'Azzurri' and Canada on Day 1 in Pool A will be a walk in the park for the former who were clear favorites, but certainly, no one thought that the North American side will have a 2-0 in sets and be up by 4 points in the third set. Teenage outside hitter Alessandro Michieletto was Italy's most prolific player in the comeback, making 24 points. Gianluca Galassi set up 4 blocks. Nicholas Hoag scored 18 for Canada.
In the first match in Pool B, the defending champion Brazil swept Tunisia. The 'Seleção' was put on the test on several occasions during the match, gave away some easy points, but geared up in the worst moments to beat the rival, partially 25-22, 25-20, and 25-15. Wallace de Souza top-scored Brazil with 13 points, the same as Wassim Ben Tara put down on the other side of the net.
2020 Tokyo Olympics, men's volleyball tournament, pool stage – Day 1:
Italy – Canada 3-2 (26-28, 18-25, 25-21, 25-18, 15-11)
Brazil – Tunisia 3-0 (25-22, 25-20, 25-15)
ROC – Argentina 3-1 (21-25, 25-23, 25-17, 25-21)
Japan – Venezuela 3-0 (25-21, 25-20, 25-15)
Poland – Iran, 12:40 p.m. CET
USA – France, 14:45 p.m. CET