Russia (officially the Russian Olympic Committee – ROC) and Iran earned the second victory each in as many games at the men's volleyball tournament at the 2020 Tokyo Olympic Games.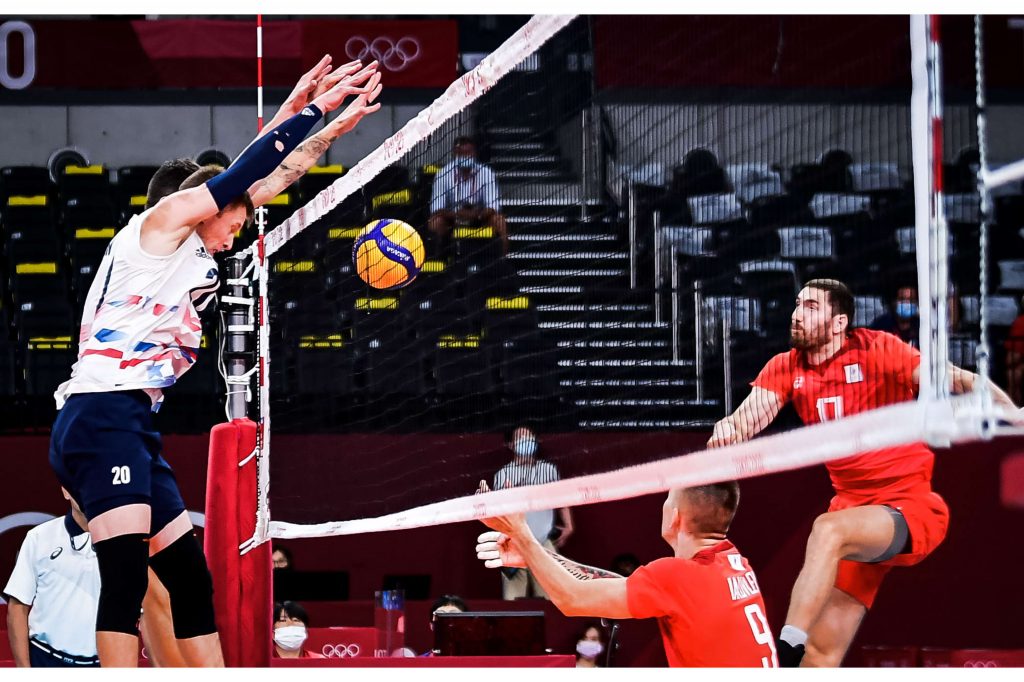 The ROC placed another victory in Pool B of the 2020 Tokyo Olympics men's volleyball tournament, this time the much more important one both in terms of the game and of the qualification for the quarterfinals. Tuomas Sammelvuo's team grounded the United States, who appeared full of confidence after sweeping France on Day 1. 'Zbornaya' won the encounter thanks to the technical and tactical arsenal that surpassed a clear superiority in the attack by the North Americans, who have often been in the lead, even by a few points: 3-1 (25-23, 27-25, 21-25, 25-23). Dmitriy Volkov top-scored the ROC with 16 points. Taylor Sander tallied 17 for the USA. Erik Shoji made 81.5 % reception (22/27).
Iran defeated Venezuela in straight sets in Pool A. Thus, the guys coached by Vladimir Alekno, who had started the Olympic campaign with a huge 3-2 win over Poland, are at 2-0. Iran's Amir Ghafour earned the match-high 16 points. Meisam Salehi made 70.6 % attack (12/17), while Milad Ebadipour had 86.7 % reception (26/30) Willner Rivas scored 15 points for Venezuela, adding 75 % reception (18/24) to his performance.
2020 Tokyo Olympics men's volleyball tournament, group stage – Day 2:
Iran – Venezuela 3-0 (25-17, 25-20, 25-18)
USA – ROC 1-3 (23-25, 25-27, 25-21, 23-25)
Poland – Italy 3-0 (25-20, 26-24, 25-20)
France – Tunisia 3-0 (25-21, 25-11, 25-21)
Japan – Canada, 12:40 p.m. CET
Brazil – Argentina, 2:45 p.m. CET