After the setback with Iran, Poland presented itself much better against Italy and won Pool A's encounter on Day 2 of the 2020 Tokyo Olympics men's volleyball tournament.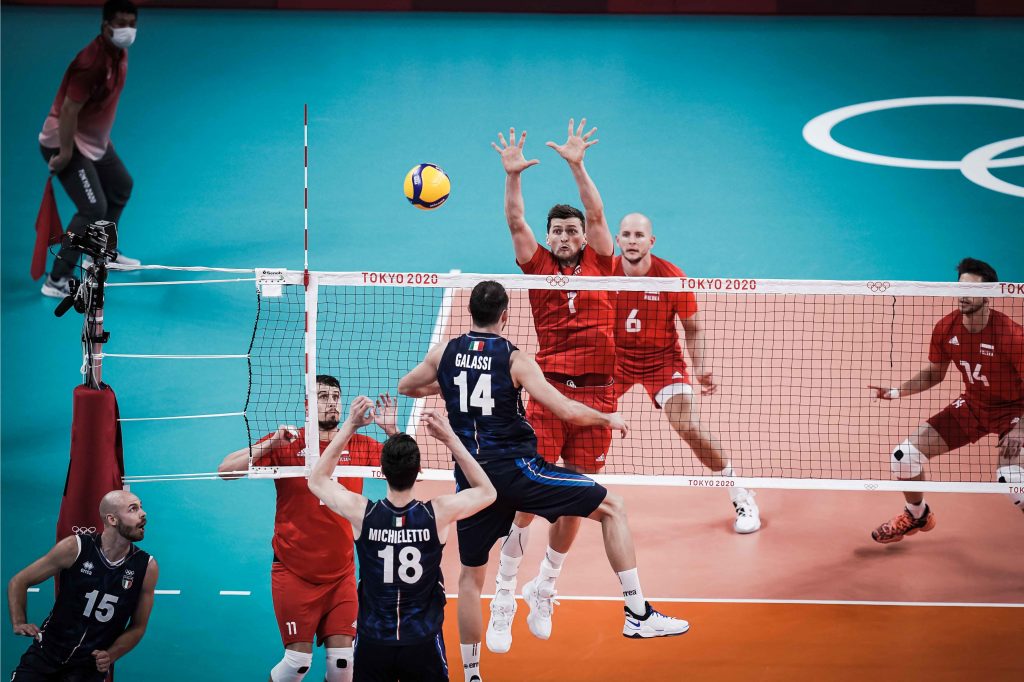 The unsuccessful start of the Olympic men's volleyball tournament in Tokyo meant that Vital Heynen's team had to play a high-stakes match on Day 2. It was not yet a do-or-die match for Poland but it was an important one for regaining self-confidence of the world champion – and its mission was accomplished, 3-0 vs Italy, partially 25-20, 26-24, 25-20. Thus, Poland beat the rival equally, if not more dangerous, as Iran. Italy, on the other hand, showed that a hard fight against Canada on Day 1 was not a coincidence – the level of its play is not satisfactory.
Michał Kubiak was missing once again in the line-up of Poland. The captain is struggling with an injury that neither the player himself nor anyone in the national team wants to talk about (according to the leaks, he has back problems). Italy was weakened, too, as its starting setter Simone Giannelli was sidelined for a muscle strain in his right quadriceps. Wilfredo León led the Polish offense with 18 points. Paweł Zatorski made 82.3 % reception (14/17). There were no double-digit players in Italy. The key figure of the 'Azzurri' in the attack, Ivan Zaytsev, was unrecognizable today, making only 18.7 % efficiency (7/16; 4 errors).
Two days after its failed start to the Olympic Games against the United States, France managed to re-mobilize with a clear and flawless victory against Tunisia in Pool B: 3-0 (25-21, 25-11, 25-21). Jean Patry and Trévor Clévenot helped 'Les Bleus' break the ice in the tournament with 12 points apiece. Barthélémy Chinenyeze set up 4 blocks.
2020 Tokyo Olympics men's volleyball tournament, group stage – Day 2:
Iran – Venezuela 3-0 (25-17, 25-20, 25-18)
USA – ROC 1-3 (23-25, 25-27, 25-21, 23-25)
Poland – Italy 3-0 (25-20, 26-24, 25-20)
France – Tunisia 3-0 (25-21, 25-11, 25-21)
Japan – Canada, 12:40 p.m. CET
Brazil – Argentina, 2:45 p.m. CET