Atomic volleyball was seen in the South American derby on Day 2 of the men's volleyball tournament at the 2020 Tokyo Olympic Games.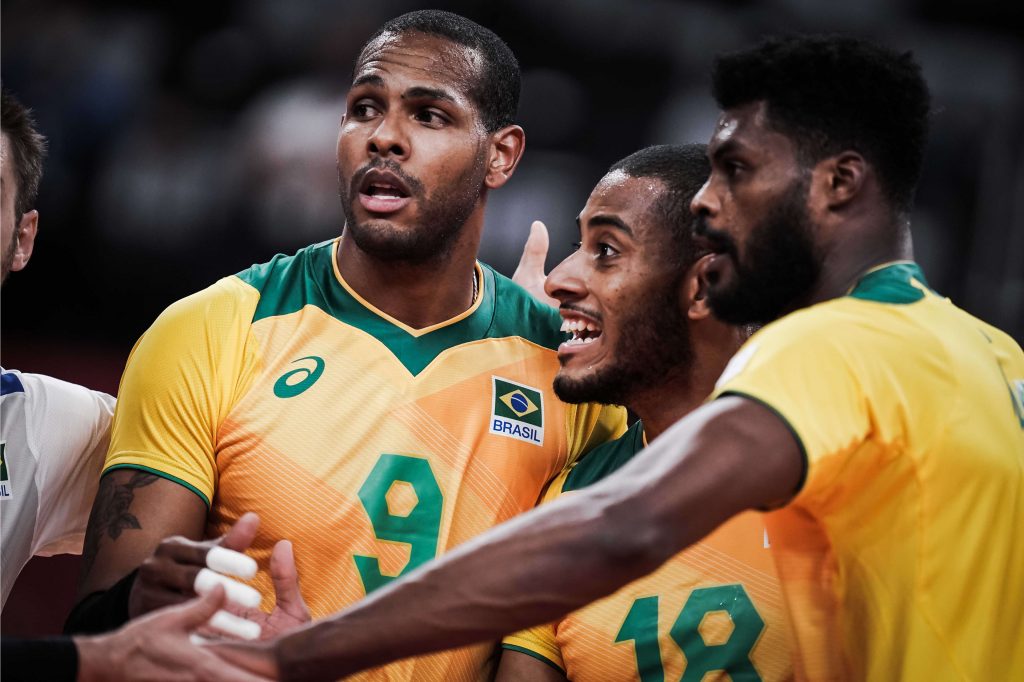 Not even 2-0 in sets was enough for Argentina to down the titleholder Brazil in the South American classic at the 2020 Tokyo Olympics men's volleyball tournament – Pool B. The team commanded by Marcelo Méndez was close to delivering the second biggest surprise since the start of the Olympic Games (the first one was the win of Iran over Poland).
Argentina had 2-0 in sets and 17-11 in the fourth set. However, the 'Seleção' made a 9-1 run in those moments and turned the course of the set and match into its favor. Given the composition of the pool, this defeat might cost Argentina a spot in the quarterfinals. Yoandy Leal was at the forefront of a quartet of Brazilian players in double digits, putting down 18 points. Thales Hoss made 70 % reception (15/20; 1 error). Bruno Lima highlighted Argentina with 26 points. Agustín Loser set up 4 blocks.
Canada managed to snatch the first set against Japan but then succumbed to the attacking power of the duo Yuji Nishida and Yuki Ishikawa who tallied 23 and 22 points, respectively. Tomohiro Yamamoto played a crucial role in defense for the winning side, making 77.8 % reception (14/18). Thus, the host shares a 2-0 record with Iran in Pool A.
2020 Tokyo Olympics men's volleyball tournament, group stage – Day 2:
Iran – Venezuela 3-0 (25-17, 25-20, 25-18)
USA – ROC 1-3 (23-25, 25-27, 25-21, 23-25)
Poland – Italy 3-0 (25-20, 26-24, 25-20)
France – Tunisia 3-0 (25-21, 25-11, 25-21)
Japan – Canada 3-1 (23-25, 25-23, 25-23, 25-20)
Brazil – Argentina 3-2 (19-25, 21-25, 25-16, 25-21, 16-14)