During the second day of the beach volleyball Olympic Games tournament, six games were played in three different pools.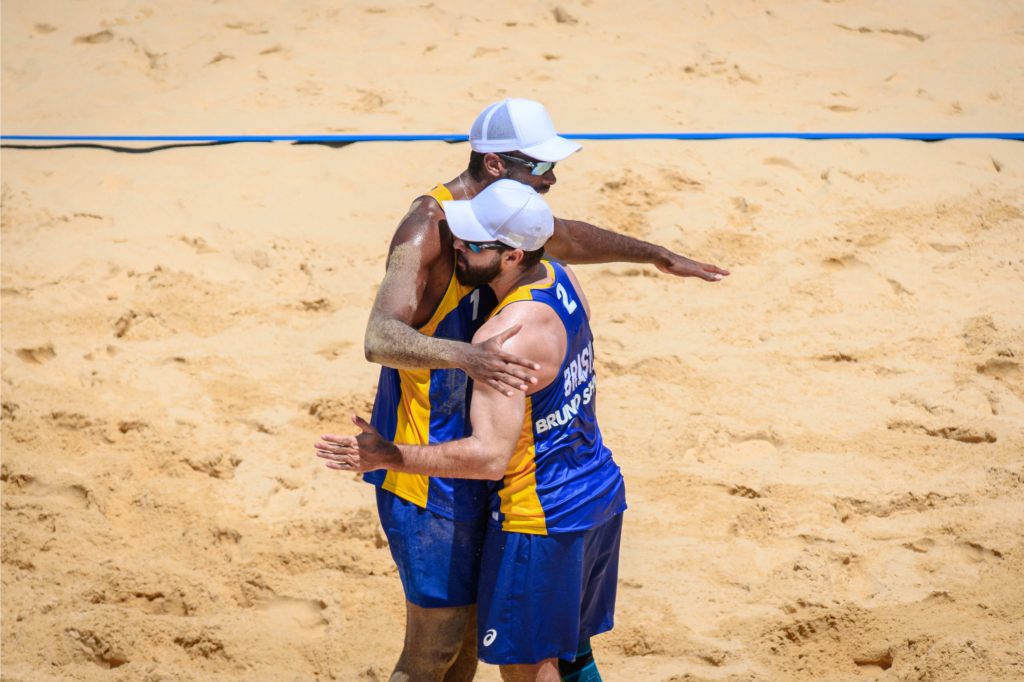 Probably the most anticipated match on the program was the Pool F fixture between the silver medallists of the last edition of the FIVB Beach Volleyball World Championship, Germany's Julius Thole and Clemens Wickler, and the silver medallists of the last Olympic Games, Italy's Paolo Nicolai and Daniele Lupo.
The result was a close call throughout and each of the three sets was resolved by the narrowest of margins. The Germans won the first set, but, making fewer mistakes, the Italians methodically worked their way back to turn the score around. A monster block by Nicolai delivered the match point in the tie-breaker. Seconds later, Lupo found an empty spot on the German side of the court to close it off at 2-1 (19-21, 21-19 15-13).
Also in that pool, earlier in the day, Poland's Piotr Kantor and Bartosz Losiak dominated the representatives of the host country, Yusuke 'Gottsu' Ishijima and Katsuhiro Shiratori, on the way to a 2-0 (21-15, 21-14) win.
In one of the day's most interesting matches, three sets were needed to determine the winner between the Brazilian pairing of former world champion Evandro Goncalves and defending Olympic champ Bruno Schmidt and Marco Grimalt and Esteban Grimalt of Chile.
Brazil won the first set. However, the Chilean cousins fought their way back to level the match and push it to a tie-breaker. Evandro and Bruno Schmidt, however, did not allow their opponents to achieve a complete turnaround and claimed the decider to win the match by 2-1 (21-15, 16-21, 15-12).
Later on, in the other fixture in Pool E, Poland's Michal Bryl and Grzegorz Fijalek produced a 2-0 (21-17, 21-11) shutout of Morocco's Mohamed Abicha and Zouheir Elgraoui.
Qatar's Cherif Younousse and Ahmed Tijan continued the solid performances they have had on the FIVB Beach Volleyball World Tour since the start of the 2021 season. They started their Tokyo 2020 campaign in Pool C with a 2-0 (21-17, 21-16) victory over Switzerland's Adrian Heidrich and Mirco Gerson.
USA's Jake Gibb and Tri Bourne shut out Italy's Adrian Carambula and Enrico Rossi in the last match of the day. The Americans mastered a tight 2-0 (21-18, 21-19) win to join the Qataris as current leaders in the pool.
Day 2 results: