Four matches were played during day 2 in the women's beach volley Olympic tournament.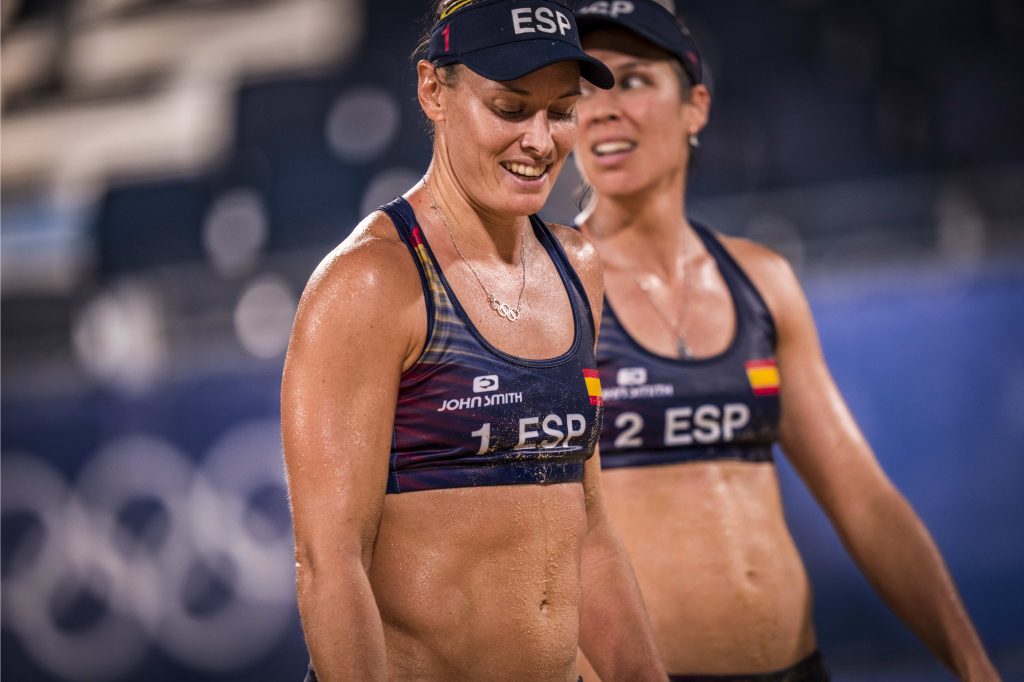 Liliana Fernаndez and Elsa Baquerizo won the only three-setter out of the four women's matches on Sunday's program at the Olympic beach volleyball tournament in Tokyo.
In their first Pool B game at Shiokaze Park, three-time Olympians Liliana and Elsa came back from a set down to celebrate a tiebreak victory over Sanne Keizer and Madelein Meppelink of the Netherlands. The Spanish pair narrowly lost the first set but got their act together for the next two. In the deciding set, they wasted a double match point, but at their next opportunity to close the game, Liliana did so with a monster block to shape up the final 2-1 (19-21, 21-18, 16-14).
In the earlier Pool B match on Sunday morning, April Ross, a medallist of the previous two editions of the Olympic Games, and Alix Klineman of the USA lived up to expectations in their encounter with China's Chen Xue and Xinxin Wang. The Americans, who are also silver medallists of the 2019 FIVB Beach Volleyball World Championship, claimed a 2-0 (21-17, 21-19) victory.
Two straight-setters were played in Pool E. First, Australia's Mariafe Artacho and Taliqua Clancy, World Championship bronze medallists, produced a 2-0 (21-15, 21-14) shutout of Cuba's Lidy Echeverria and Leila Martinez. Then, Nadezda Makroguzova and Svetlana Kholomina of ROC outplayed Italy's Marta Menegatti and Viktoria Orsi Toth by 2-0 (21-18, 21-15).
Day 2, results: