One of the most successful Polish women's volleyball clubs in the past few years, ŁKS Commercecon Łódź, closed quite a notable transfer for 2021/22.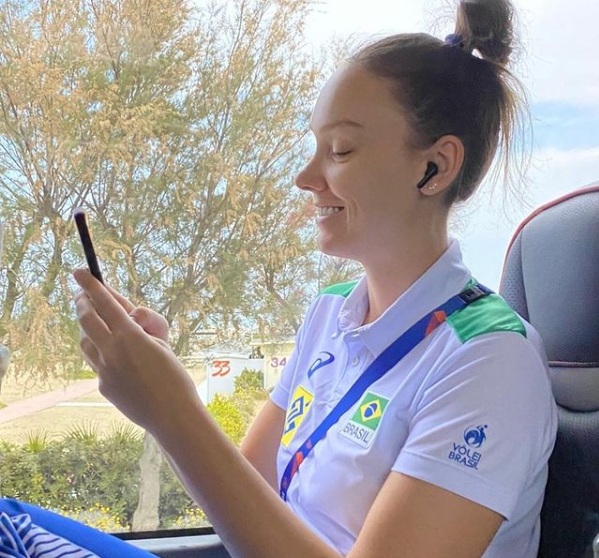 ŁKS, the two-time Polish champions, hired a player who has as many as 22 gold medals in her collection – Brazilian Roberta Ratzke. A 31-year-old setter thus embarked on the first overseas adventure of her career, coming from Osasco São Cristóvão Saúde.
Roberta has won 6 championship titles, 3 Super Cups, and 2 Cups in her home country, plus the Paulista Championship once. She was involved in winning the South American Club Championship 4 times. Roberta earned all these trophies wearing the jersey of Rexona-Sesc. She has also been a member of the Brazil National Team for years, taking the FIVB World Grand Prix gold medal twice, triumphed three times in the South American Championship, and one time in the Montreux Volley Masters. Individually, Roberta was named Best Setter of the Brazilia Superliga, South American Club Championship, and Montreux Volley Masters once each.
She is currently engaged in the Olympic Games in Tokyo, serving as a backup to Macris Carneiro.
See our sections – Transfers – Done Deals and Transfers – Rumors.