Italy earned the highly valuable victory on Day 2 of the 2020 Tokyo Olympics women's volleyball tournament – Pool B.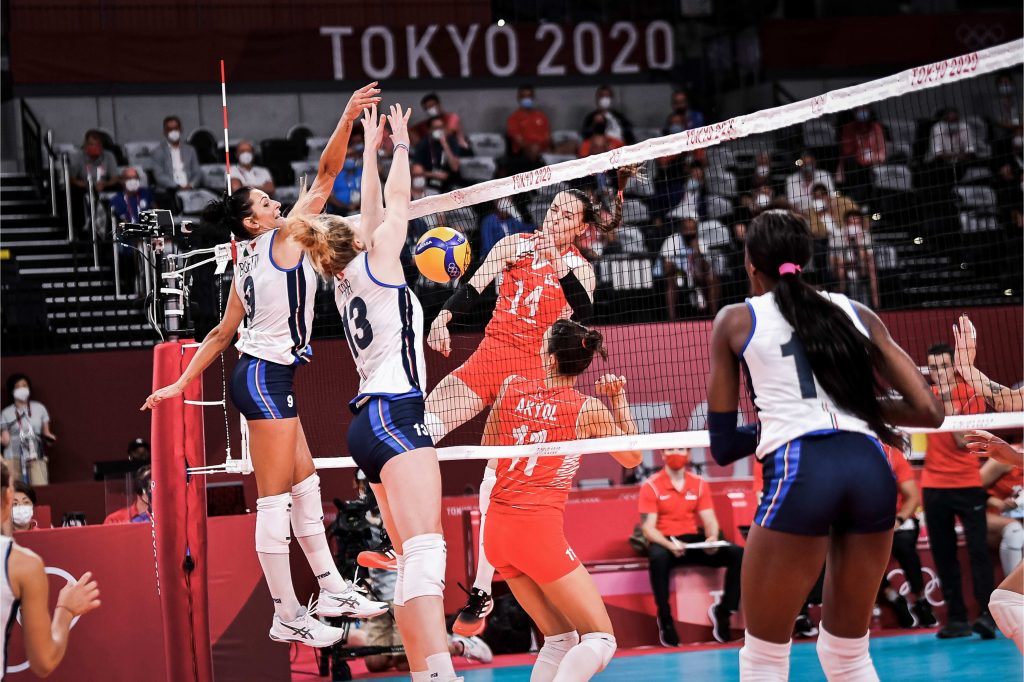 Italy earned a victory that has a great value in terms of qualifying for the quarterfinals at the 2020 Tokyo Olympics women's volleyball tournament. Even though they didn't show as precise a game as in the opening match with the ROC, which was impossible because, after all, Turkey seems much more solid than 'Zbornaya', Italy collected three points: 3-1 (25-22, 23-25, ​​25-20, 25-15). The 'Azzurrine' now have an open road to the elimination phase. Turkey, on the other hand, failed to ride the momentum gained with the huge victory over the Olympic champion China on Day 1.
Paola Egonu ceased scoring at 29, even though she had 25 points after three sets and many expected her to surpass today's outputs of USA's Jordan Thompson and Serbia's Tijana Bošković (34 points apiece). The good news for the Italian fans is a return to the court of the starting outside hitter Miriam Sylla, who got injured during the preparation period. Zehra Güneş tallied 14 points for Turkey, including 4 blocks.  
Serbia recorded its second 3-0 victory at the Olympic Games. The world champion played against unpredictable Japan in Pool A and staged a nearly flawless game, partially 25-23, 25-16, and 26-24. As we already said, Tijana Bošković showed a display to be remembered with 34 points, 15 of which she notched in the first set! Mina Popović set up 5 blocks.
2020 Tokyo Olympics women's volleyball tournament, group stage – Day 2:
ROC – Argentina 3-0 (25-19, 25-15, 25-13)
China – USA 0-3 (27-29, 22-25, 21-25)
Japan – Serbia 0-3 (23-25, 16-25, 24-26)
Italy – Turkey 3-1 (25-22, 23-25, ​​25-20, 25-15)
Brazil – Dominican Republic, 12:40 p.m. CET
South Korea – Kenya, 14:45 p.m. CET