China will have to give away the Olympic throne in women's volleyball!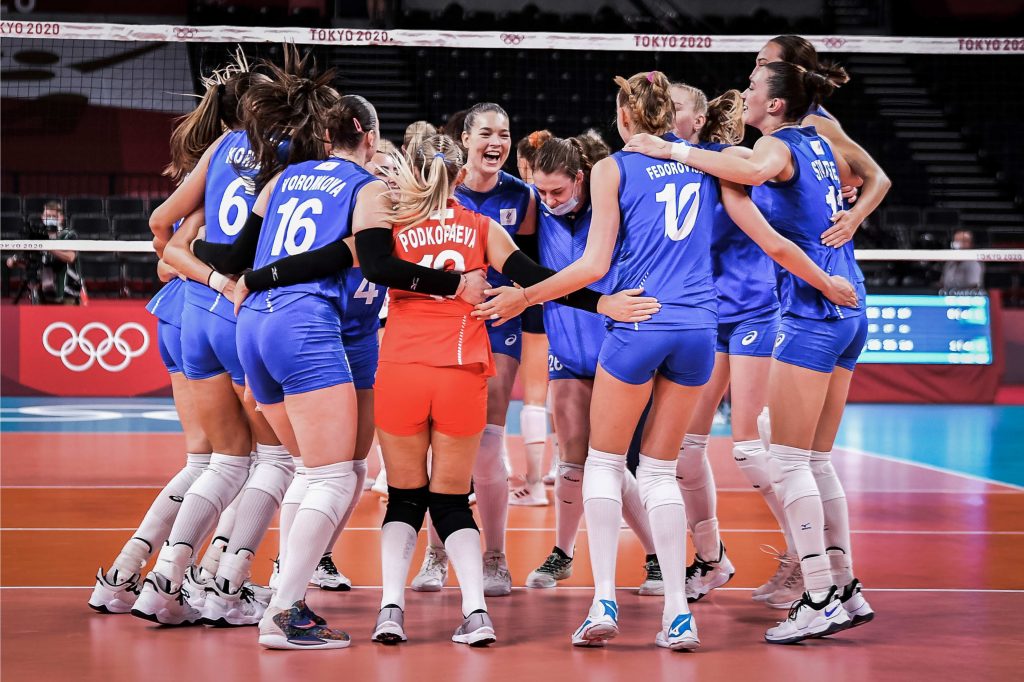 With the Russian Olympic Committee (ROC) and Turkey both taking 3 points on Day 4, China's title defense campaign at the 2020 Tokyo Olympics women's volleyball tournament is over. Lang Ping's ladies needed to beat Italy and Argentina by a 3-0 and 3-1 apiece and the ROC and Turkey to fail in the last two rounds to progress to the quarterfinals. It didn't happen!
Two of three matches in Pool B on Day 4 of the 2020 Tokyo Olympic women's volleyball tournament are over by which all quarterfinal participants from it are determined. The ROC trampled over the United States in straight sets, ending rival's unbeaten run in the tournament. Nataliya Goncharova staged a great performance embodied in 26 points through respectful attacking efficiency of 62.2 % (24/37; 1 error). This win pushed 'Zbornaya' to the quarterfinals.
Given that Turkey defeated Argentina 3-0, the last Pool B's participant in the top 8 is known – and it is Giovanni Guidetti's side who was led to the triumph today by Hande Baladın (14 points), Eda Erdem Dündar (4 blocks), and Simge Şebnem Aköz (70.6 % reception; 13/17; 1 error).
So, Italy, the United States (qualified at the end of Day 3), the ROC, and Turkey will be playing in the knockout stage from Pool B and what remains to be set in the last round of the preliminary stage is the order of these four.
After 29 years (Barcelona 1992), China ended the Olympic tournament in pools. It was quite an unexpected outcome for the defending champion. Its upcoming duel against Italy will be of no significance to it but will be to its rival who is fighting for no.1 in the pool.
2020 Tokyo Olympics women's volleyball tournament, group stage – Day 4:
Dominican Republic – Kenya 3-0 (25-19, 25-18, 25-10)
USA – ROC 0-3 (20-25, 12-25, 19-25)
Argentina – Turkey 0-3 (23-25, 20-25, 18-25)
Serbia – Brazil, 9:25 a.m. CET
Japan – South Korea, 12:40 p.m. CET
China – Italy, 14:45 p.m. CET