At the end of Day 3 of the women's volleyball tournament at the 2020 Tokyo Olympic Games, we learned the names of half of the participants of the quarterfinals.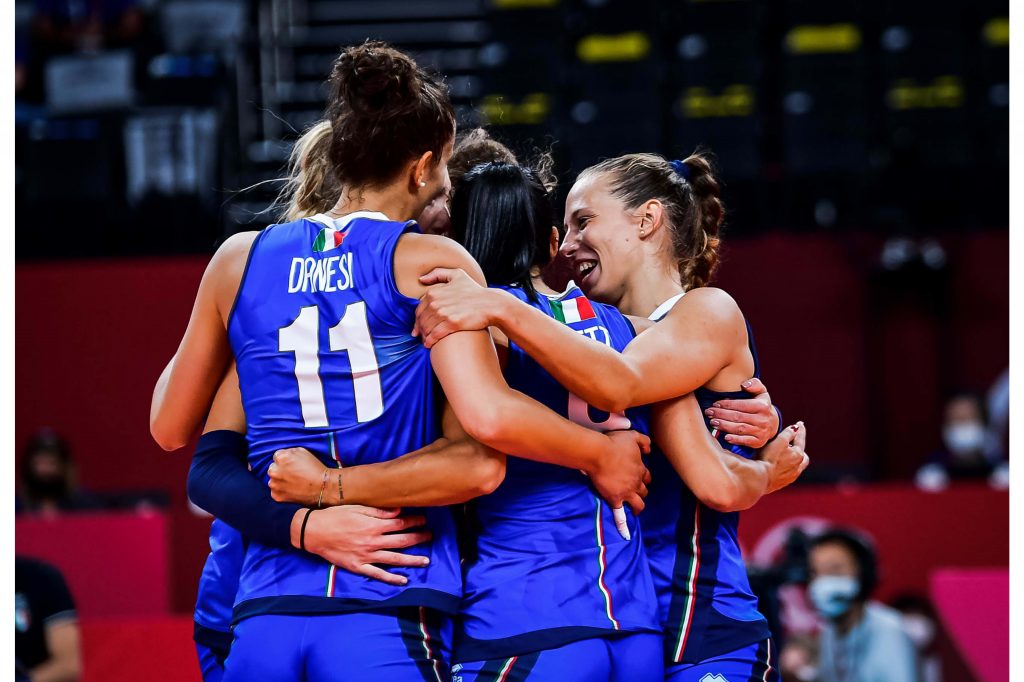 Italy was the first national team to secure a spot in the quarterfinals of the 2020 Tokyo Olympics women's volleyball tournament and the first team across the entire volleyball tournament, including both women's and men's, to do so. This is due to the fact its win came first in today's schedule. Apart from Italy (9 points, 3-0), one more team from this pool – Pool B – booked a ticket to the top 8 by making a triumph today, the United States (8 points, 3-0).
Pool A features two remaining participants of the elimination phase of these four in total who got there – Serbia (9 points, 3-0) and Brazil (8 points, 3-0). Both noted wins today.
Now, we wait to see which four other teams will qualify for the quarterfinals ahead of the last two rounds of the group stage.