France defeated the Russian Olympic Committee (ROC) in five sets, partially 25-23, 25-17, 21-25, 21-25, and 15-12 in the final of the 2020 Tokyo Olympics men's volleyball tournament in the Ariake Arena to claim the historic gold medal!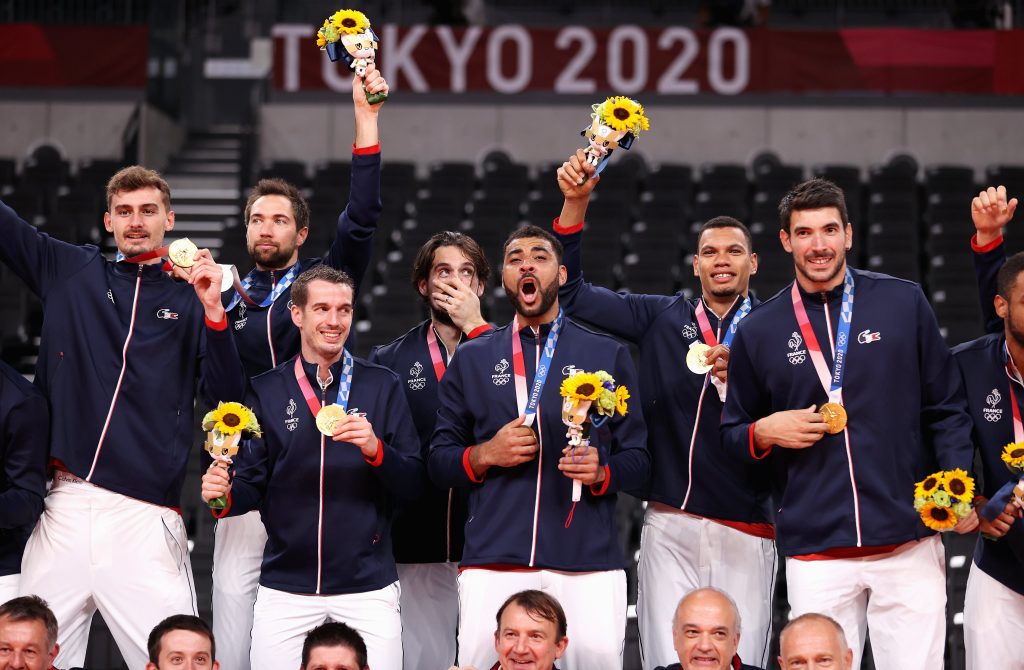 Today, August 7, 2021, will be forever written in an encyclopedia of French volleyball and French sport, in general. After the 2020 Tokyo Olympics men's volleyball final of enormously high intensity and suspense, the France National Team beat the ROC and achieved a huge result – the historic, first-ever gold medal in the Summer Games.
'Les Bleus' badly started the tournament, lost to the United States and Argentina in the first three rounds of the group stage, but earned the place in the quarterfinals by prevailing over the same rival which it faced in the grand finale in the last round. France dominated in the first two sets before 'Zbornaya' raised the level of its play and tied at 2-2 and even had 6-3 in the tie-break. The 4-0 run of the French squad was the key moment.
The all-present Earvin Ngapeth of France was the top scorer of the match (26 points), while Antoine Brizard served 4 aces. Maksim Mikhaylov tallied 21 points for the ROC and Egor Kliuka had 71.4 % reception (16/21; 1 error). Interestingly, France will defend the Olympic title on home soil in Paris 2024.
2020 Tokyo Olympics men's volleyball tournament
The bronze medal match:
Argentina – Brazil 3-2 (25-23, 20-25, 20-25, 25-17, 15-13)
Final:
France – ROC 3-2 (25-23, 25 -17, 21-25, 21-25, 15-12)