The France National Team achieved a historical result at the 2020 Tokyo Olympics men's volleyball tournament by winning the gold medal over the Russian Olympic Committee (ROC).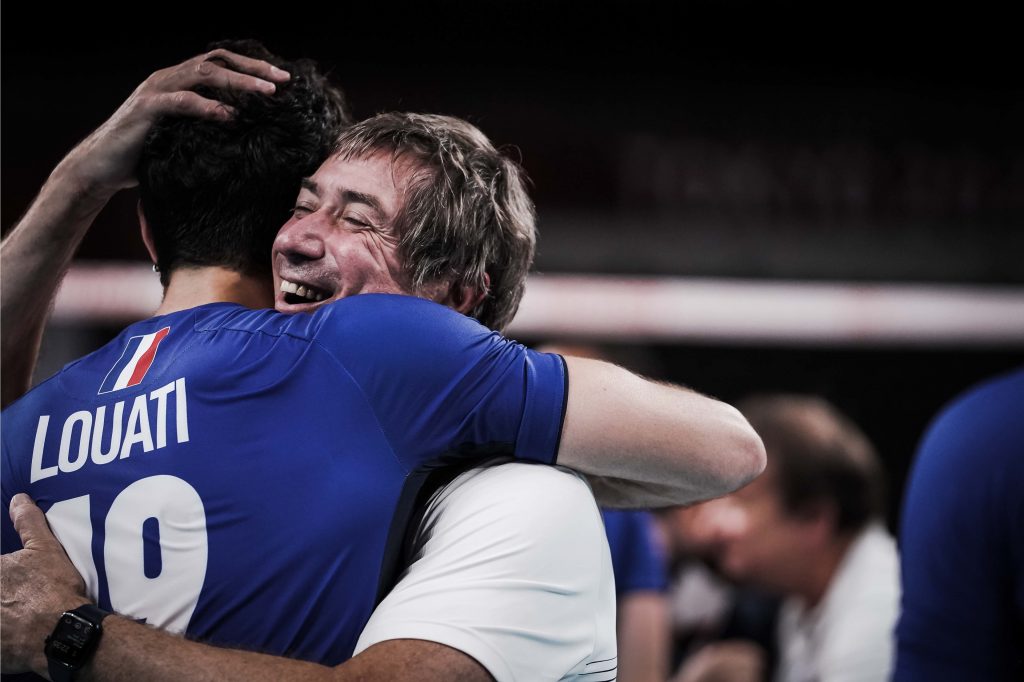 Still being under the impression of earning the gold medal at the 2020 Tokyo Olympics men's volleyball tournament, the members of the France National Team gave euphoric statements after the final against the ROC.
"It's a beautiful fairy tale. I hope all remember the first training in July when we told the players that they should dream of winning the Olympic Games and to think about it every day. This path, this idea of ​​always thinking about that, counted in the end. We had to be patient. We have very talented players, but today, it wasn't just about talented players, it was about a team that had monstrous summer. After three games, we weren't standing well, but we just had to keep perseverance, resilience, and have belief. It's miraculous, it's beautiful, I don't know what to say," stated Laurent Tillie, the head coach of France, who will be soon replaced by legendary Brazilian Bernardo Rezende 'Bernardinho'.
"It's a match like our entire competition. We went through all the emotions, there was a lot of nervousness, but we got through it. It was an Olympic final, it could only end like that, by a 3-2. We're super happy! We've been together for a long time, working, dreaming of that. In Rio, we had missed the connection with each other, but we then started working even harder. We've only had 10 days off since the start of the preparation, but we have no regrets because it's super beautiful when you have a result like that. We dreamed of that, we did it together, and doing it with this group makes it even more beautiful," said Earvin Ngapeth, the outside hitter of 'Les Bleus' and the most efficient player of the grand finale.