After more than two hours of the battle in the final match of the 2021 FIVB Women's Volleyball Club World Championship, Turkey's VakıfBank İstanbul defeated Italy's Prosecco Doc Imoco Volley to put on the crown in the competition for the fourth time.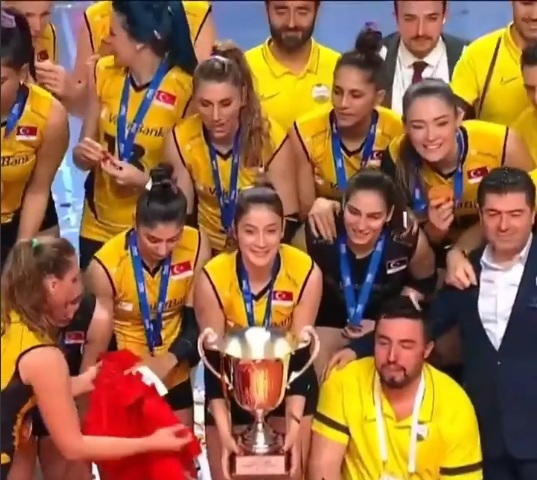 Imoco is no longer the club world champion. In the final of the 2021 FIVB Women's Volleyball Club World Championship in Ankara, Turkey, Vakifbank triumphed at the tie-break of the match in which the Italian side was coming back twice but had no strength to go all the way. It was Imoco's only second defeat in 19 encounters in all competitions this season, but a very painful one, that is sure.
The win of Giovanni Guidetti's ladies bears the signature of Swede Isabelle Haak (28 points, but through only 32.7% attack), named MVP of the tournament, while American Chiaka Ogbogu made four blocks. As usual, Imoco heavily relied on Paola Egonu, and she finished the match with an outstanding display of 35 points but was far from her attacking edge: 35.5%. The star opposite hitter was especially unfocused in the tie-break. Vakifbank took the fourth world title, with the last before the current one being claimed in 2018, a year before Imoco's title, which Italians wanted to defend here in Ankara.
Turkey's Fenerbahçe Opet İstanbul dominated the bronze medal match against Brazil's Minas Tênis Clube.
2021 FIVB Women's Volleyball Club World Championship – medal day: