Germany and Japan played the most intense encounter in the 2022 FIVB Women's Volleyball Nations League so far.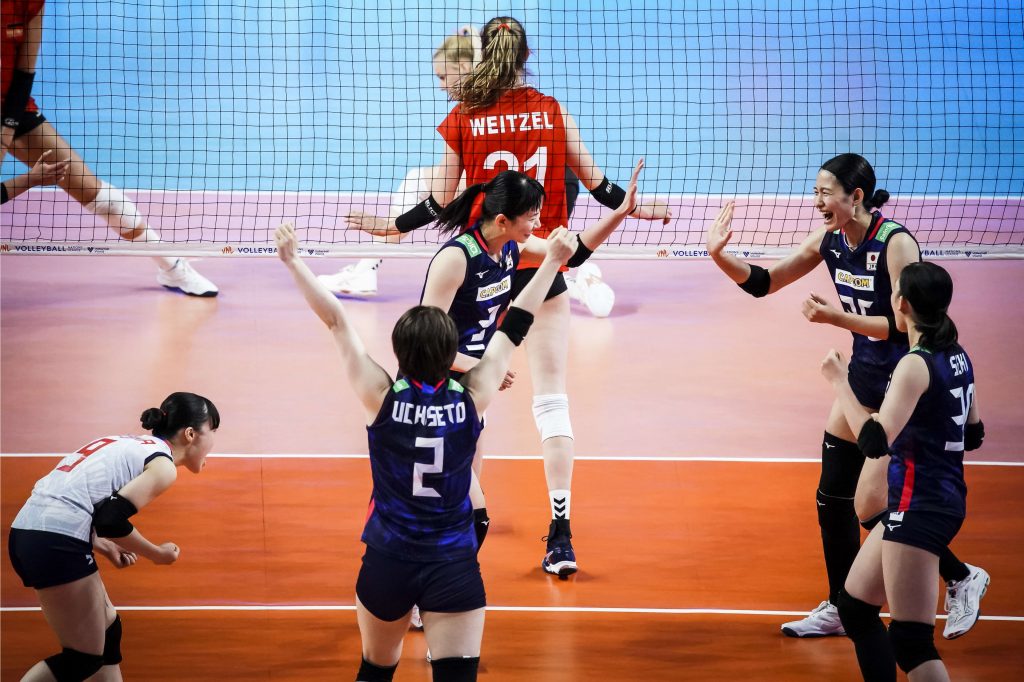 The confrontation between Japan and Germany in Shreveport-Bossier City, in the United States, on the second day of Pool 1's opening week, seemed to be endless. Ultimately, the Asians ended up winning 3-2. The Germans of Vital Heynen were stopped after having 2-0 in sets as Japan recovered thanks to its characteristic defensive play and an exceptional Sarina Koga in the attack. The captain of Japan concluded the match with 33 points scored.
Also in Shreveport-Bossier City, led by Alexa Gray (19 points), Canada beat the Dominican Republic with ease: 3-0 (25-18 25-15 25-18).
The small town in Louisiana saw Ana Carolina Silva 'Carol' having a fantastic day. The 31-year-old middle blocker led Brazil to its second triumph in the 2022 VNL. She had 7 kill blocks in a 3-0 shutout of Poland, as her side moved to a 2-0 win-loss record and 6 points. Mostly thanks to her incredible performance on the net, Carol finished the encounter as the most efficient player counting both sides with 15 points. Nyeme Costa made 70.59% reception (12/17) on the winning team.
2022 FIVB Women's Volleyball Nations League – preliminary stage, Week 1, today's matches: