The USA dominated Brazil at home in Shreveport-Bossier City in Pool 1 to keep the perfect record (3-0) in the 2022 FIVB Women's Volleyball Nations League, inflicting the first defeat to the rivals who ended its Week 1 campaign.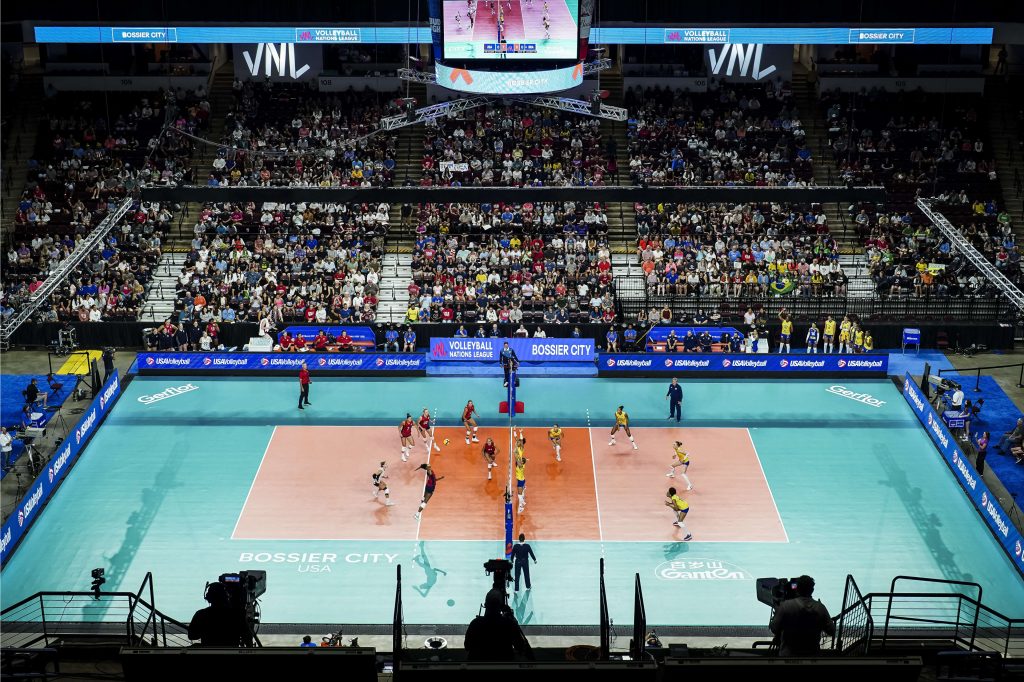 Playing in front of its own crowd, the American team imposed itself and triumphed by 3 sets to 0 (partials of 25-21, 25-20, and 25-18) over Brazil in the replay of the last Tokyo Olympic Games final. So, after winning 3 games in the Women's VNL, the young and renewed Brazilian team couldn't resist the reigning Olympic champions. The United States didn't give Zé Roberto's ladies any chances of winning the confrontation. Actually, Brazil showed signs of life only in the 3rd set but their initial 3-point advantage faded very quickly. Jordan Thompson was USA's highlight, scoring 19 points as her team maintained the perfect score in the tournament of 3-0.
Poland staged quite a spectacular performance against Korea in Shreveport-Bossier City. The team commanded by Stefano Lavarini trampled over the previous employer of the Italian expert to reach the 2nd victory in 3 matches played. The first set was a cat-and-mouse play. Out of the first 13 points, Polish players won 12. In the whole set, Koreans won only 9 points! In the 2nd set, there was a lot more fight but already in the 3rd set, Poland returned to the opening-set mode, leaving rivals at 11 points in total. Olivia Różański top-scored the winning side with 11 points.
Japan doesn't get tired as it recorded the 3rd victory in as many games. The latest victim of the squad from the Land of the Rising Sun in Pool 1 was the Dominican Republic which has fallen in 4 sets. Arisa Inoue was Japan's best scorer with 26 points. Kotona Hayashi made 75% (10/12).
2022 FIVB Women's Volleyball Nations League – preliminary stage, Week 1, today's matches: