Day 2 of the 2022 FIVB Men's Volleyball Nations League's Week 1 began with wins of Argentina and Japan.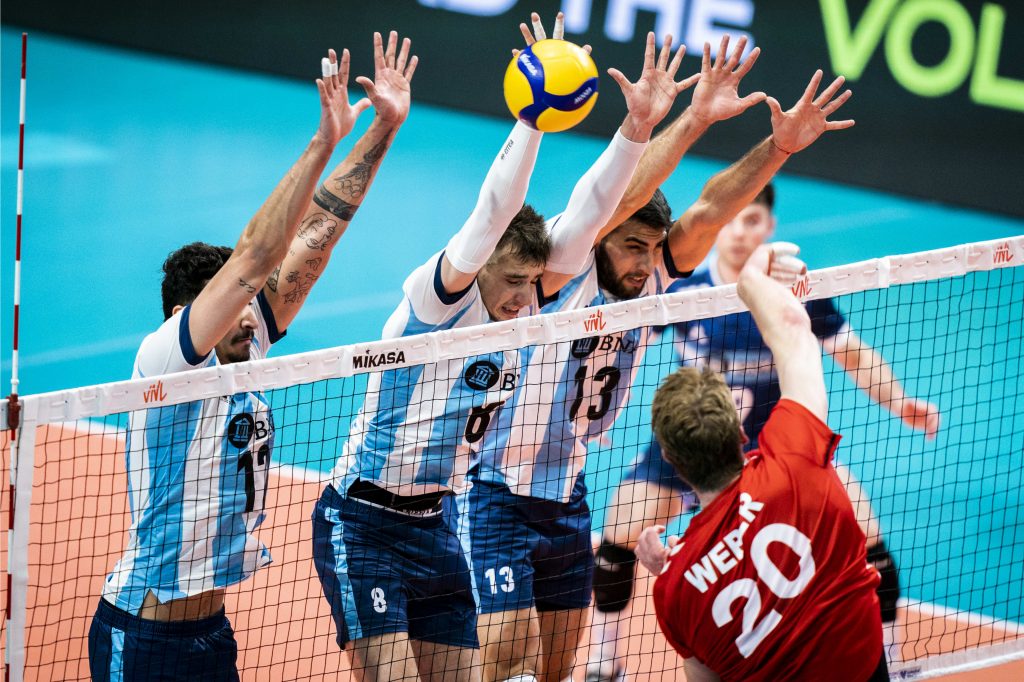 In its second appearance for Pool 2 of Week 1 of the 2022 Men's VNL that's played in Ottawa, Canada, the Argentina National Team defeated Germany 3-1, with partials of 18-25, 25-22, 25-17, and 25-20. Unlike the loss to Poland in the contest's debut, the head coach Marcelo Méndez reshuffled his lineup a bit, however, it didn't give immediate results as Germany entered the match much stronger. Michał Winiarski's guys controlled the first set but were downed after that. Tokyo Olympics bronze medalists Bruno Lima and Ezequiel Palacios were Argentina's top scorers with 16 points apiece.
The two biggest East Asian men's volleyball forces faced off in Brasília, Brazil in Pool 1. Even though it dominated in blocking (10-4), China underperformed from the service line, failing to make a single ace, receiving 8 from Japan. The national team from the 'Land of the Rising Sun' turned around a one-set deficit into a 3-point worth victory, its second in as many games in the competition. Just like in the opener, Yuji Nishida was very much in the mood in the attack, putting down 26 points today.
2022 FIVB Men's Volleyball Nations League – preliminary stage, Day 2, Week 1: