Brazil had a good starting point in the 2022 FIVB Men's Volleyball Nations League match at home in Brasília against the United States, in a duel between the two unbeaten sides in the event, but then its play declined.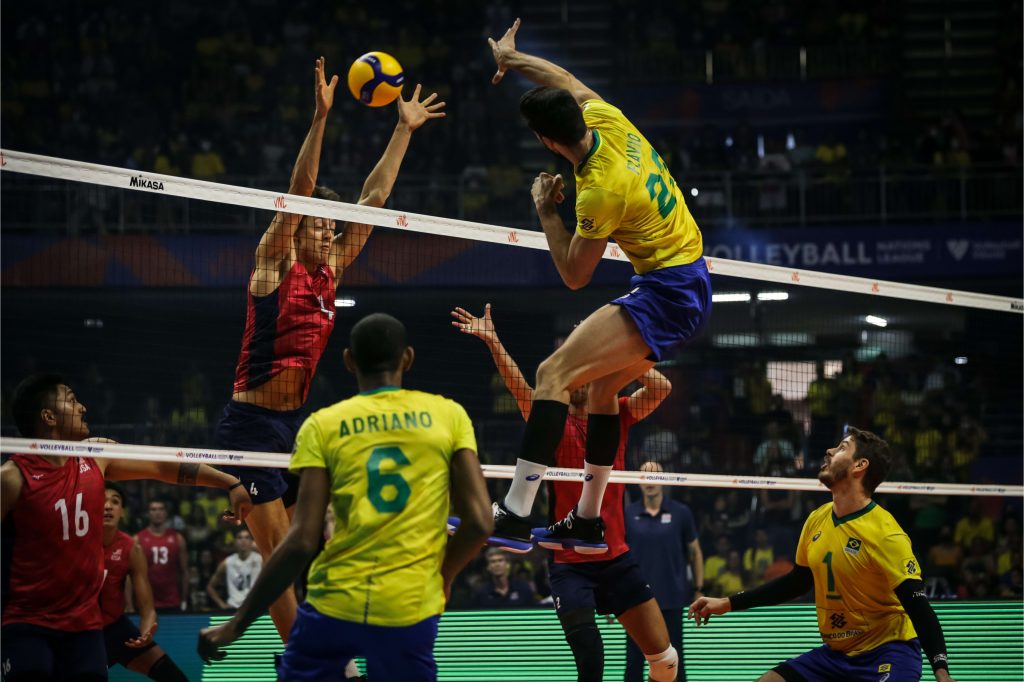 Brazil went ahead of the USA in Pool 1'e encounter of the two men's world's volleyball powerhouses, but then went astray and lost its first match in the VNL 2022. The Nilson Nelson arena in Brasília was sold out. It received around 10,000 fans in the stands who left the venue with a bitter taste in their mouths. With a 3-1 (21-25, 27-25, 25-20, 25-20) triumph, the North Americans remained side by side with France by still not losing in this edition of the Nations League. The USA has 4-0, France 3-0. Jake Hanes, the opposite hitter not so known within the wider volleyball community, ended the match with 20 points on the winning side.
Serbia fell to Germany in a dramatic tie-break. It can be easily said that the team commanded by Igor Kolaković gave the victory away to the rivals in Pool 2's duel in Ottawa, Canada. Serbia was on a firm path to grab the third victory, having everything in their hands but squandered it. Germany overturned a 5-point lead of the opponent in the fourth set, at the moment when Serbia had 2-1 in sets, returned to life, and prevailed in an intense fifth set. Christian Fromm and Linus Weber co-top scored Germany with 18 points. The former made 4 blocks, which is one block fewer than Florian Krage.
2022 FIVB Men's Volleyball Nations League – preliminary stage, Day 3, Week 1: