The Italy National Team achieved a clear win over Pool 2 hosts Canada, in Ottawa, in its third match in the 2022 FIVB Men's Volleyball Nations League.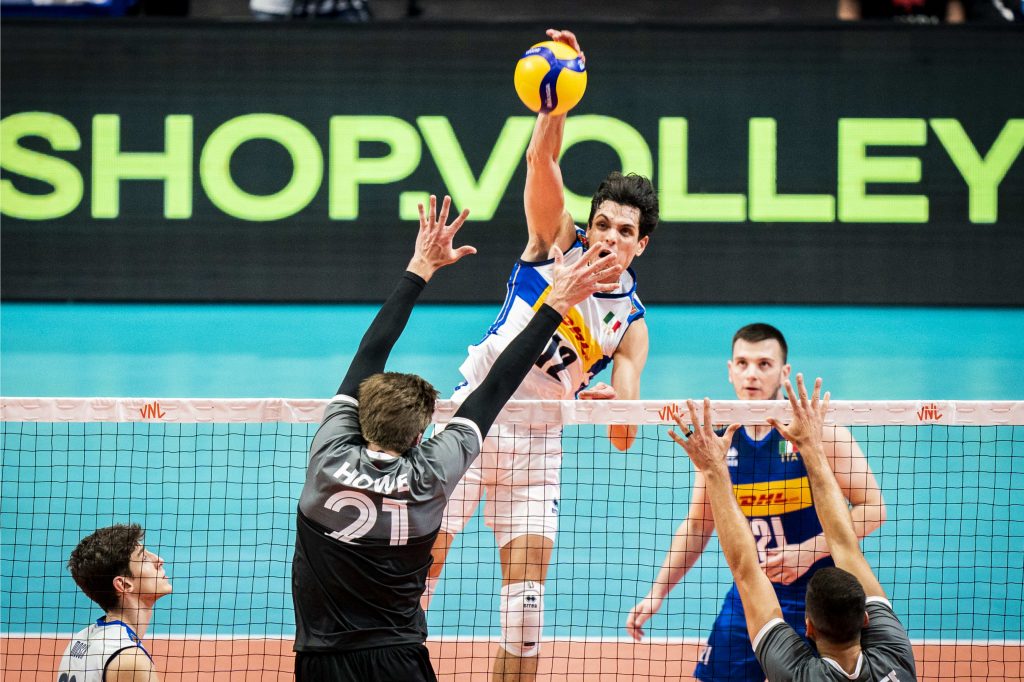 Italy swept Canada in its third match in this year's VNL. Ferdinando De Giorgi's team was the absolute master of the court, dominating Pool 2 hosts with its fast game. At moments, the match turned into the exhibition of rejuvenated European champions in which its setter and captain Simone Giannelli successfully attacked several times, collecting a notable number of points for a player covering his role (9 points). Mattia Bottolo and Yuri Romanò top-scored 'Azzurri' with 13 points apiece.
Slovenia and Iran took the first two sets in their matches against China and Australia, respectively, without any problems. Then a crisis ensued, which rivals took advantage of. The standstill didn't last long because the favorites inflicted the final blow to the rivals in the next set each. Slovenia, like other teams that faced China thus far, was a clear favorite. Since the beginning of the VNL 2022, the team from Asia can't escape defeats no matter what it does. Today, China couldn't cope with Rok Možič, who put down 17 points. Iran was better than Australia, being especially dominant in the opening set when it allowed rivals to score only 14 points. Losing the third set to 'Aussies' didn't spoil the overall impression of Iran. Amin Esmaeilnezhad top-scored the Western Asian side with 23 points. Mahdi Jelveh Ghaziani set up 5 blocks.
Poland gave no chance to Bulgaria. Mostly thanks to Maciej Muzaj (13 points), the world champions overcame a defeat against Italy (1-3) and swept Bulgaria in its third match in the tournament.
2022 FIVB Men's Volleyball Nations League – preliminary stage, Day 3, Week 1: