Italy also won its second game of Week 2 of the 2022 FIVB Women's Volleyball Nations League but only after having to play five sets.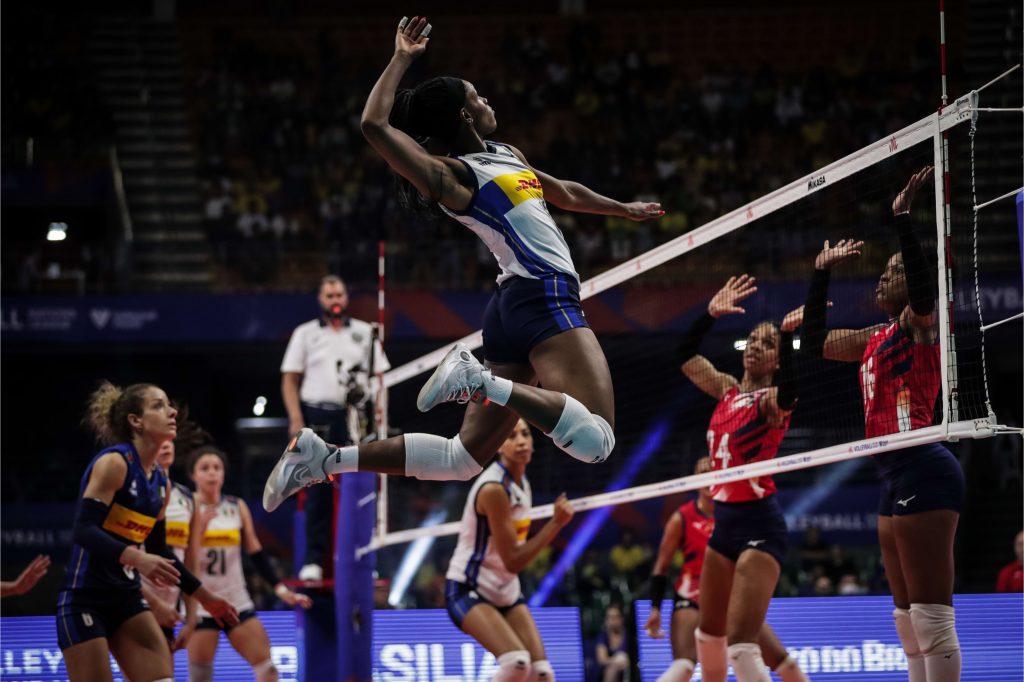 Italy recorded the second win in Week 2 (Pool 3), the fourth win overall in six matches, but against the Dominican Republic, they had to play five sets to be able to take the victory. Without Sylla (who again remained on the bench for the whole match with the libero jersey), the European champions gave away two sets and one point in Brasília, Brazil, which could cost them dearly if the VNL ranking continues to be so balanced. The head coach Davide Mazzanti left Egonu and Bosetti out for a good part of the match and the play of his team suffered a lot. Italy narrowly won the first set, lost the second, and easily won the third, but when it seemed that the match will definitely go in their direction, they fell apart. The insertions of Egonu and Bosetti in the final part of the fourth set didn't immediately give benefit to 'Azzurre', who managed to impose themselves in the tie-break only at the fourth match-point. Anastasia Guerra top-scored Italy with 17 points.
Serbia won the incredible first set 40-38 and then defeated Korea in straight sets in its second game of the VNL's second week, reaching 4-2. World champions, far from having the strongest squad, had a hard time breaking the resistance of a team that hasn't won a single set in the competition thus far. At the start of the game, it looked like the Serbian side would routinely come to a triumph as they led 12-4 at the technical time-out. However, Korea started to play a little better and gradually managed to get a tie, forcing rivals to convert only the ninth set point. All in all, the first set of the match that had 78 points in total will be talked about for a long time. The remaining two sets also saw an intense battle after which Korea remained nailed to the very bottom of the chart with 0-6 in its first campaign without Kim Yeon-Koung (retired internationally)  in many many years. In Serbia, Ana Bjelica was the standout with 23 points, including 4 blocks.
Beating the Netherlands and Poland 3-0 each, Brazil and the United States both put a 5-1 record next to their names in the standings.
2022 FIVB Women's Volleyball Nations League – preliminary stage, Round 6, Week 2: