In their fifth match in the 2022 FIVB Men's Volleyball Nations League, Poland took revenge on Brazil for losing last year's final of the event.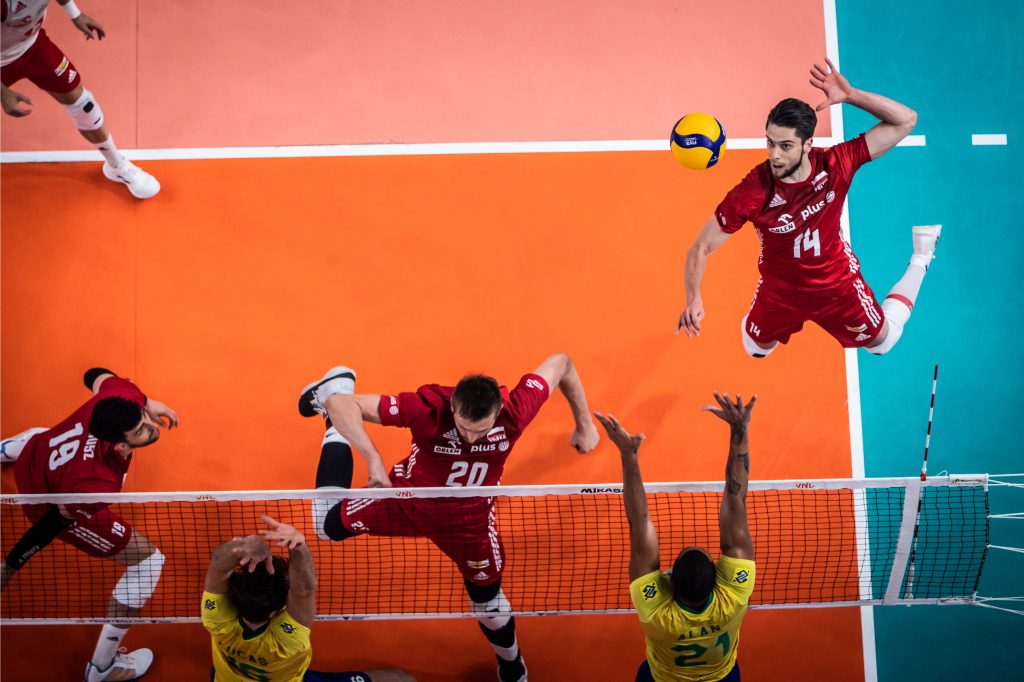 In Pool 4's duel of Week 2 in Sofia (Bulgaria), Poland played a strong match and, despite minor downtimes, dominated Brazil for most of its course. The Poles won 3-1 and added three points to their account. It was a rematch of the final of last year's VNL but with a completely different outcome that gave Nikola Grbić's ward fourth win in five matches and third win in a row. Compared to Week 1, Poland was stronger for a few Grupa Azoty ZAKSA Kędzierzyn-Koźle's players and Kurek. Brazil also got 'reinforcements' as Lucarelli and Leal joined the team. Poland's victory today was kind of historic given that they beat Brazil for the first time from the position of the world' no.1 ranked team. 'Seleção', for the first time in four years, has a losing streak of three games. Kamil Semeniuk top-scored Poland with 18 points, including 4 aces. Mateusz Bieniek was brutal on the service line, launching 7 aces. Jakub Kochanowaki made 4 blocks.
The USA downed Serbia in another big match on today's schedule to record its fifth victory in the Nations League. Each set, with the exception of the fourth, could go either way, but in the end, the North Americans remained undefeated in the competition with 5-0. After this outcome, Serbia has two victories and three defeats. Torey DeFalco was the most efficient play on the winning side with 25 points. David Smith had 4 blocks.
Italy earned its fourth consecutive victory of VNL, prevailing 3-0 (25-16, 25-22 25-22) over Germany. Despite the 'blackout' in the middle phase of the third set, when they had 17-9 but still risked that the Germans would prolong the match, which they had dominated until then, it was a clear triumph for European champions in Pool 3's encounter in Quezon City, Philippines. Yuri Romanò highlighted Italy with 13 points. Gianluca Galassi and Simone Anzani recorded 4 blocks apiece.
2022 FIVB Men's Volleyball Nations League – preliminary stage, Week 2, today's matches: