France swept Japan 3-0 in their second match in which they took the court for Week 2 of the 2022 FIVB Men's Volleyball Nations League.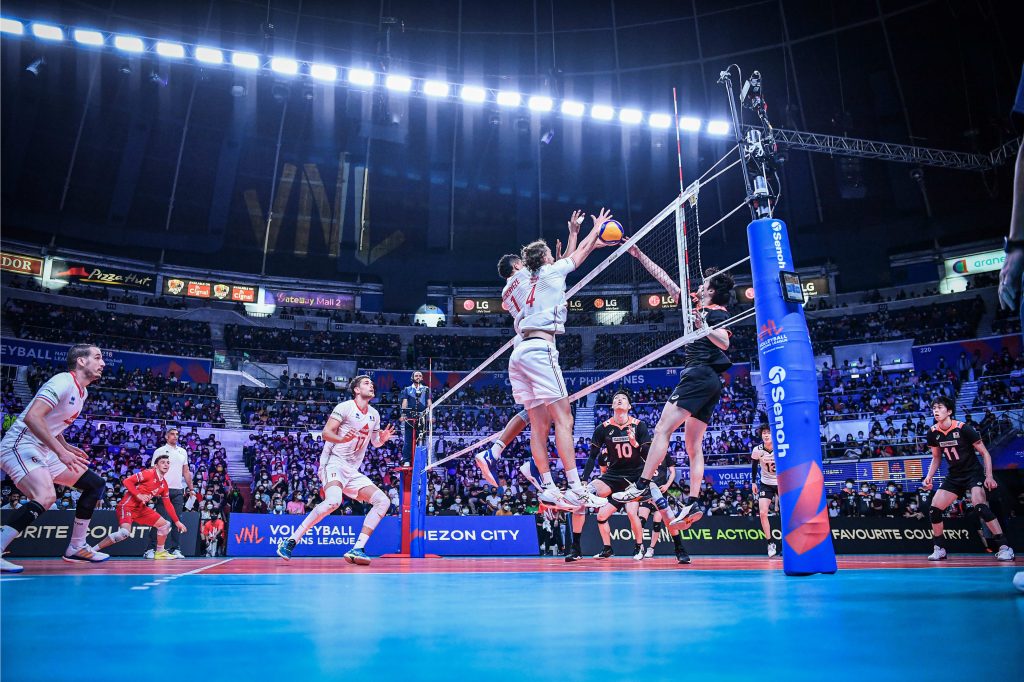 Everything is going very well for the French team, which is currently spending a perfect week in Quezon City, Philippines, for Pool 3 of the Volleyball Nations League 2022. After a forfeit victory against China and a success against the Netherlands (3-0) on Thursday, Andrea Giani's men followed up well against Japan. 'Les Bleus' had to be wary of the team led by their compatriot Philippe Blain, who made an amazing start to the competition (5 wins in 6 games before this match), and who achieved a prestigious success against Italy (3-2) a day earlier. Giani put in six Tokyo Olympic champions in the lineup, plus the libero Benjamin Diez, while Blain strangely decided to leave a duo of most prominent players of his team – Nishida and Ishikawa – on the bench for the whole game. Jean Patry top-scored the winning side with 14 points. Now, with six victories and one defeat on the account, France retained the lead in the standings.
It was supposed to be a challenge, instead, it was just useful training. Italy overwhelmed Slovenia in just over an hour of play, winning with a dry and easy 3-0 (25-19, 25-16, 25-21) to reach 5-2. After the crash with Japan, 'Azzurri' were ready to find the victory immediately, doing so against the rival from an epic EuroVolley final last year for whom Urnaut and Štern didn't take the court. Alessandro Michieletto was Italy's top scorer with 16 points.
Poland easily prevailed over Australia to note the fifth win in a row, while Iran swept Canada to return to the Top 8. The Netherlands continued to heat up their playoff chances, following a 3-2 triumph over Argentina. The USA didn't let Bulgaria improve their poor record in the competition thus far, leaving them at only one win in seven encounters. On the other hand, John Speraw's guys recovered from a rather upsetting loss to Iran yesterday to move up to third place in the charts with a 6-1 record.
2022 FIVB Men's Volleyball Nations League – preliminary stage, Week 2, today's matches: