The starting opposite hitter of the Brazil National Team in the 2022 FIVB Volleyball Nations League, Alan Souza, has ruptured the Achilles tendon in his right foot.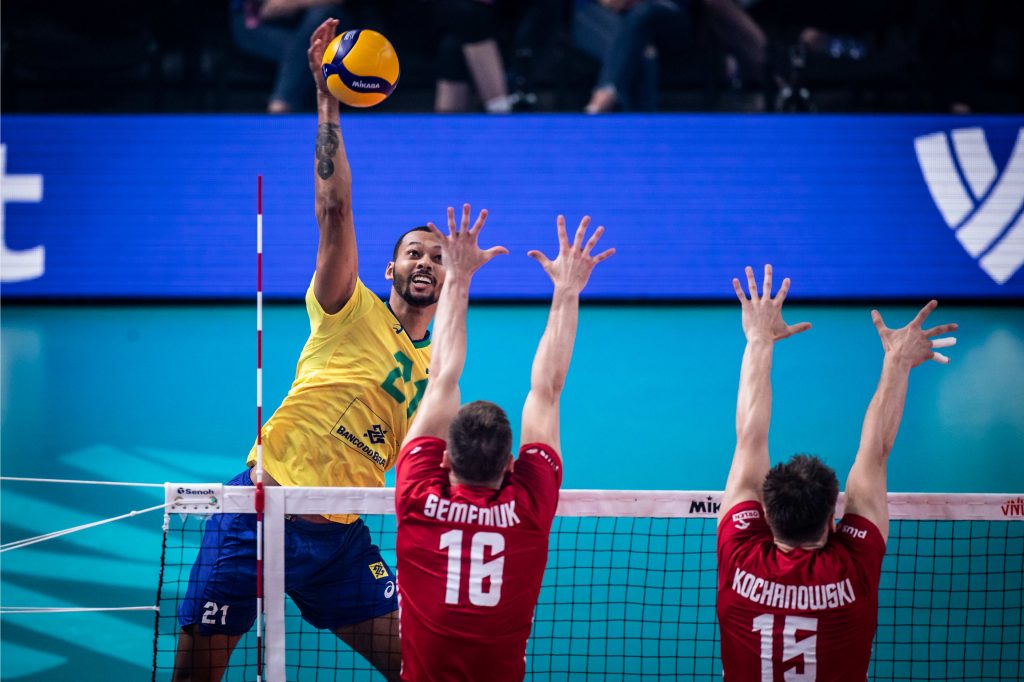 The Brazil National Team suffered a major shortage in the ongoing Nations League. After sustaining an injury in Friday's victory over Iran, Alan underwent an MRI a day later that confirmed a ruptured Achilles tendon in his right leg. The Brazilian Volleyball Confederation (CBV) reported that the opposite hitter will undergo surgery and should be away from the courts for up to six months and will miss out on the FIVB World Championship, which will be held in August in Poland and Slovenia. The top scorer of 'Seleção' in VNL 2022 will return to his homeland on Monday to start the treatment of the injury.
Alan left the court at the end of the first set. He was getting ready to serve when he felt pain in his right foot.