Beating Poland in Pool 6 in Sofia, Bulgaria, within Week 3, the Italy National Team came very close to qualifying for the final tournament of the 2022 FIVB Women's Volleyball National League.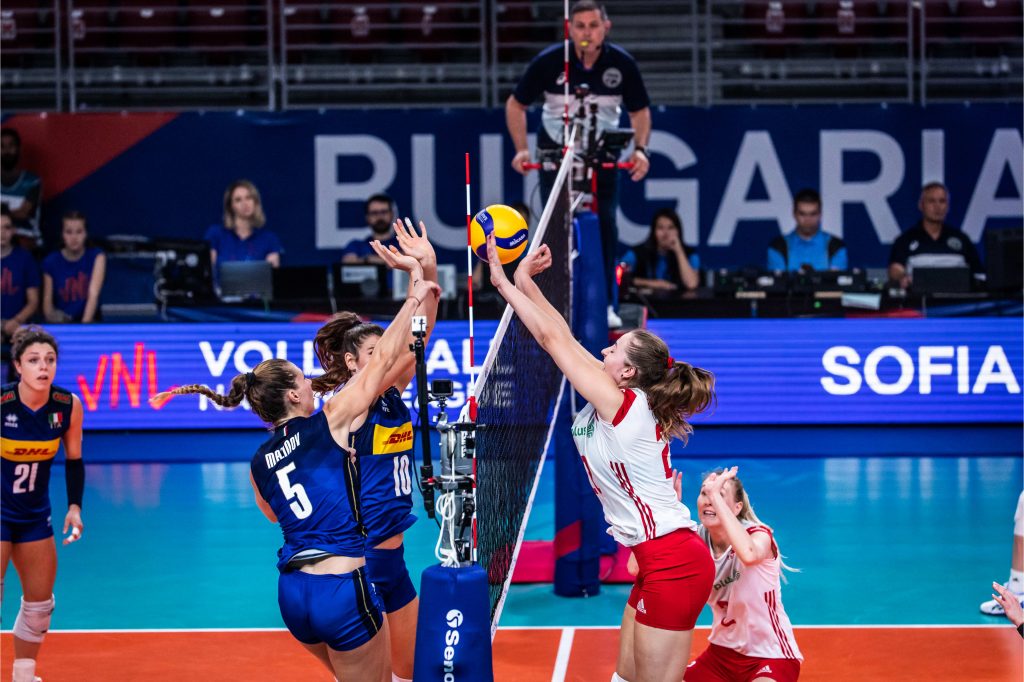 Ankara's Final 8 is around the corner for Italy after they beat Poland of their compatriot Stefano Lavarini 3-1 in their first match in the third week of the preliminary stage. 'Azzurre' recorded seven wins (five in a row) and 20 points, and in the event of claiming the win worth three points in their next match, they'll arithmetically secure promotion to the final tournament. Italy was better than Poland today, even after losing the opening set. Alongside the 29 points scored by Paola Egonu, the important role was played by Anna Danesi, who made 7 blocks. For Poland, it was their third successive loss after which their participation in the Final 8 became an impossible mission.
Thailand restored its winning ways in the Nations League 2022. By blocking 17 kill attempts against Korea, they ended a three-match losing run and prevailed 3-0 (25-11, 25-22, 25-17). By beating their Asian opponents, who remained winless at the bottom of the standings, Thailand rose to a 5-4 win-loss record and 15 points in eighth place. Chatchu-On Moksri, an outside hitter for Thailand, had five of the team's 17 stuffs and finished with 14 points to lead all scorers in the match.
2022 FIVB Women's Volleyball National League – preliminary stage, Week 3, today's matches: