The first quarter-final match of the Final 8 of the 2022 FIVB Men's Volleyball Nations League saw Americans taking down the defending champs Brazil.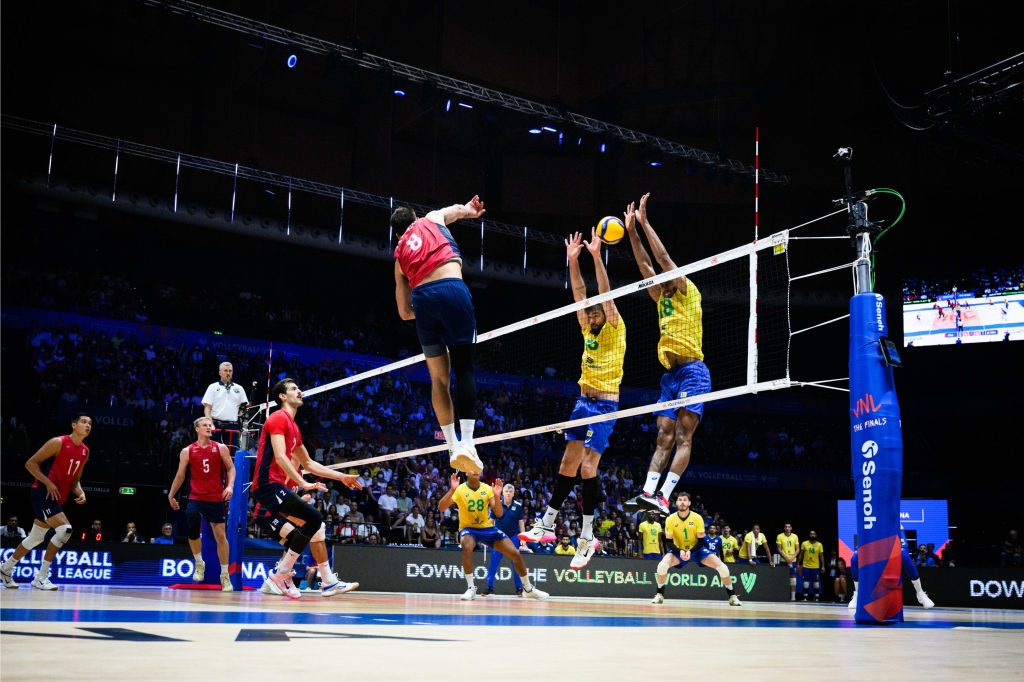 Brazil said goodbye to the VNL crown which they put on last year. The strong posture of Renan Dal Zotto's wards in the Final 8's quarter-final match in Bologna, Italy, obtained at the beginning of the game against the United States was neutralized by their rivals starting from the second set onward. Little by little, the American players accelerated their gameplay towards the semi-finals: 3-1 (20-25, 25-22, 25-23, 25-17).
In the third set, at 1-1 in sets, the United States rejected, what turned out to be the last Brazilian attempt to steer the match to their favor, coming back from 6-10. Torey DeFalco stood out on the winning side, scoring 17 points.
2022 FIVB Men's Volleyball Nations League – quarter-finals:
USA – Brazil 3-1 (20-25, 25-22, 25-23, 25-17)