The Poland National Team closed the group stage of the 2022 FIVB Volleyball Men's World Championships with all three victories, defeating the Americans in the blockbuster today.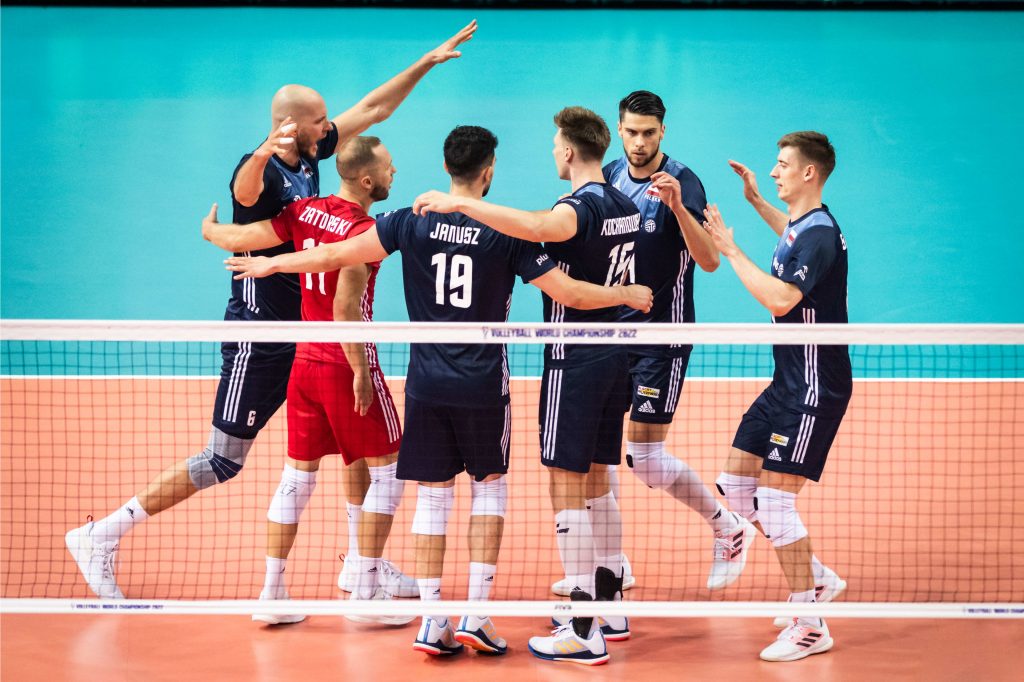 In the knockout stage of the World Championship 2022, according to the new controversial rule of the FIVB, Poland will be seeded as No. 1. In the last game of Pool C in Katowice, one of the two co-hosts defeated the USA 3-1 (23-25, 25-21, 25-19, 25-21). Before the match, both teams were guaranteed promotion to the 1/8 finals. Thanks to this victory, the Poles topped the group, and the United States took second place in the standings. The third place went to the Mexicans, who surprisingly defeated Bulgaria 3-2, also today, but certainly won't be among the four best third-placed sides overall.
Poland vs USA was the biggest hit of the group stage so far and also a direct battle for supremacy in the pool. However, this match was of greater importance for the Americans, whose seeding in the knockout phase of the championship depended on today's result. Nevertheless, Nikola Grbić's players didn't intend to give anyone any slack in front of their own audience, and their job was slightly easier given the absence of USA's starting setter Micah Christenson. Reports say he's injured but it's not clear how severe the injury is and whether or not he'll be able to play in the Round of 16. Bartosz Kurek top-scored the winning side with 20 points. Torey DeFalco tallied 16 for the United States, while David Smith made 4 blocks.
In its last match of the group stage, the Slovenia National Team defeated Germany in an express manner with 3-0 (25-16, 25-22, 25-17) and with the new victory confirmed second place in Pool D, which they hosted in Ljubljana, and advancement to the Round of 16 (which they secured in last round) as the second seed. In this pool, France won first place following a victory over Cameroon. With 15 points, Tonček Štern was most deserved for the little lesson Slovenia taught Germans in less than an hour and a half. Jan Kozamernik served 4 aces.
2022 FIVB Volleyball Men's World Championship – Preliminary Phase, Day 5: