Italy beat France in the tie-break and flies to the semi-finals of the 2022 FIVB Volleyball Men's World Championship in Poland and Slovenia.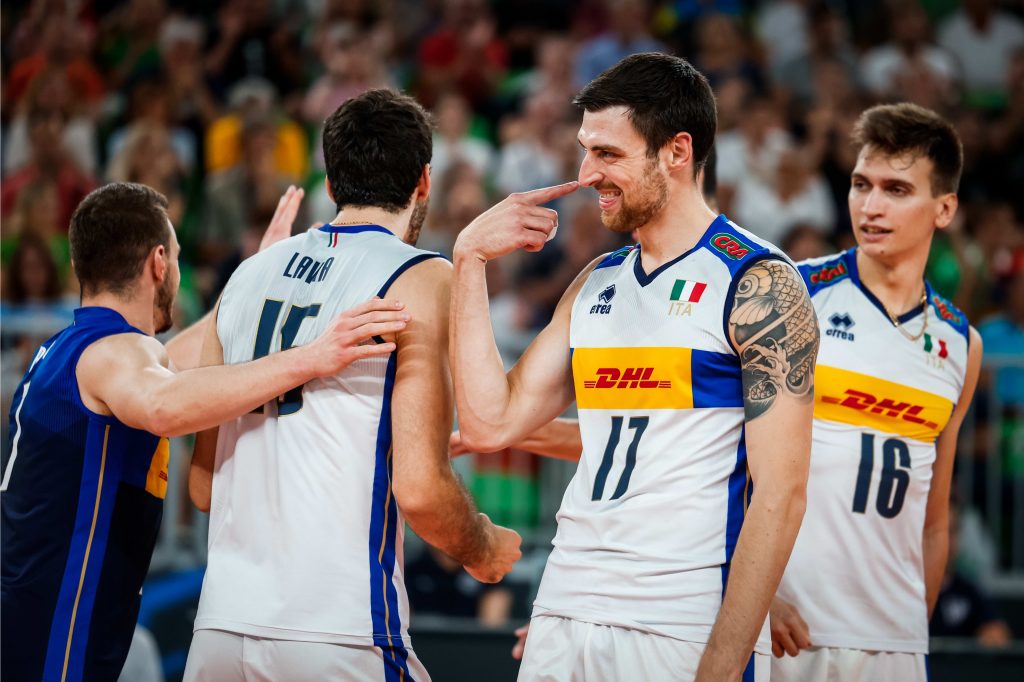 The magnificent quarter-final match of the World Championship 2022 between Italy, the champions of Europe, and France, the Olympic champions, in Ljubljana, Slovenia, ended with a score of 3-2 for the boys commanded by the head coach, Ferdinando De Giorgi, with the partials of 24-26, 25-21, 23-25, 25-22, and 15-12. Yes, the encounter was a treat for all volleyball connoisseurs, but the number of unforced errors on the part of France has to be stressed. They were much more nervous, making 49 errors versus Italy's 39.
In order to contend for the final, the 'Azzurri' will play against the winner of the clash between Slovenia and Ukraine. Prevailing over the guys under the charge of their fellow countryman Andrea Giani, Italian players returned to the Top-4 in the competition after 12 years. Overall, this will be Italy's sixth World Champs semi-final appearance in history.
Above all, Yuri Romanò was the key protagonist of this unforgettable evening for Italian volleyball, scoring 22 points, including 4 aces, in a duel in which his team came from behind twice and got revenge for a defeat to France in the semi-final of the FIVB VNL, earlier this season. Gianluca Galassi made 4 blocks. Jean Patry tallied 16 points for 'Les Bleus'.
2022 FIVB Volleyball Men's World Championship – quarter-finals:
Italy – France 3-2 (24-26, 25-21, 23-25, 25-22, 15-12)
Slovenia – Ukraine, 9 p.m. local time
Thursday, September 8:
Argentina – Brazil
Poland – USA