Italy triumphed over Poland, and after 24 years, is back to being the men's world volleyball champion.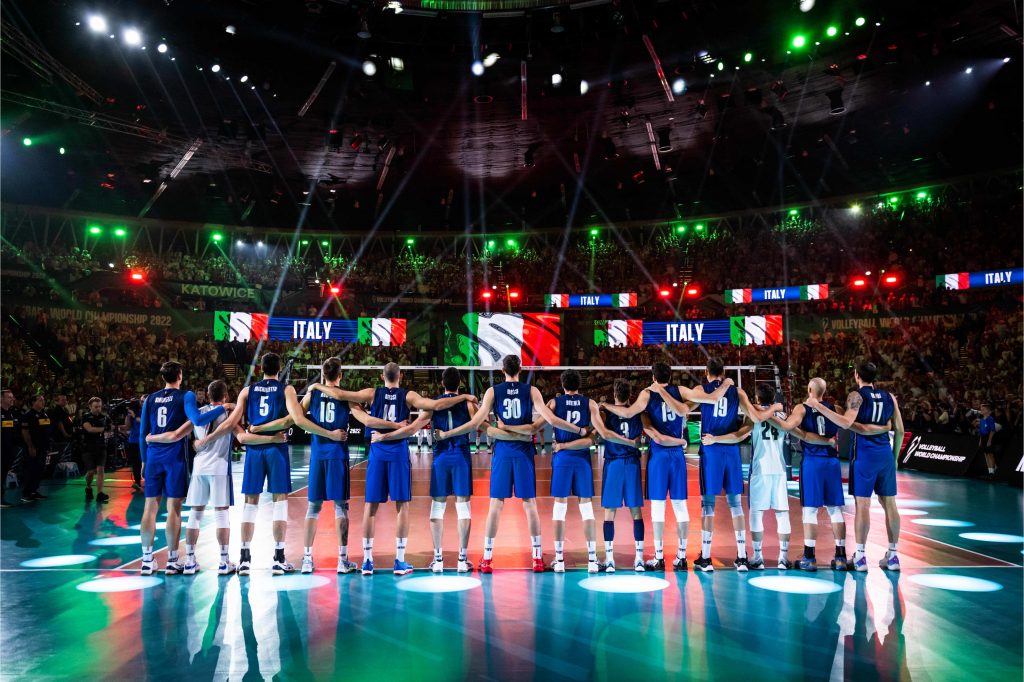 One year after clinching the European title, the Italy National Team kept the victorious momentum and achieve an exceptional undertaking – became the world champion too. It was such a well-deserved success of Ferdinando De Giorgi's wards in the tournament's edition of 2022 as they had to win seven games, beat France, the Olympic champion in the quarter-finals, dominated Slovenia, the vice-champion of Europe, in the semi-finals, and took the joy from the faces of the two-time consecutive titleholders Poland in the final. On the other hand, at home in front of their frenetic audience in Katowice, the team commanded by Nikola Grbić didn't fulfill the dream of completing a trio of world titles that only Italy and Brazil have made consecutively in the history of this sport.
The only shortcoming that Italy showed in the gold medal encounter at the packed Spodek Arena was in the opening set when they went from a 21-17 lead to a 22-25 deficit that gave the co-hosts the only set in the decider. Italy's setter, Simone Giannelli, played an exemplary match in the final, being awarded for that in a closing ceremony with an MVP of the entire World Championship and a place in the event's lineup as the Best Setter. Daniele Lavia stood out on the winning side in scoring (19 points), always being there for his teammates in difficult moments. Aleksander Śliwka tallied 12 points for Poland. All in all, Italy is the world champion for the fourth time overall.
Brazil took the bronze medal, their seventh world medal in the history of the competition. Even without the starting outside hitter Ricardo Lucarelli, who remained on the bench after the injury suffered in the semi-final against Poland dressed in the libero jersey, Brazil won the little final against Slovenia. This is the first medal of a kind for the 'Seleção' after 3 golds and as many silvers.
Wallace de Souza top-scored Brazil with 22 points. Lucas Saatkamp 'Lucão' made 5 blocks. Tonček Štern put down 17 points for Slovenia.
The tournament's Dream Team:
Best Setter: Simone Giannelli (Italy)
Best Opposite: Bartosz Kurek (Poland)
Best Outside Hitters: Yoandy Leal (Brazil) and Kamil Semeniuk (Poland)
Best Middle Blockers: Mateusz Bieniek (Poland) and Gianluca Galassi (Italy)
Best Libero: Fabio Balaso (Italy)
MVP: Simone Giannelli (Italy)
2022 FIVB Volleyball Men's World Championship – medal day: