A super-Italy smashed Slovenia and made it through to the final of the 2022 FIVB Volleyball Men's World Championship against Poland, tomorrow at 9 p.m. local time.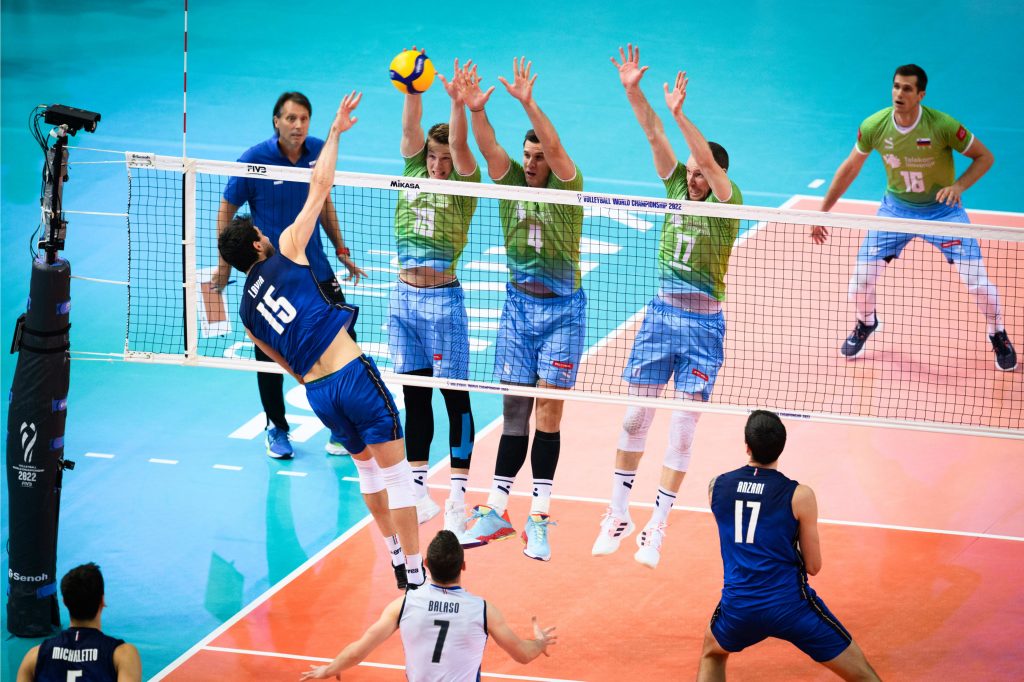 Italy played another great match at the World Championship 2022. The guys commanded by the coach Ferdinando De Giorgi overtook Slovenia in Katowice, Poland, 3-0 (25-21, 25-22, 25-21) and reached the final of the competition. The 'Azzurri' dominated Slovenia, who had never really worried the European champions, in this semi-final. Since 1998, Italy hasn't reached the final in World Champs, and during these 24 years hasn't won a single medal. So, they at least broke one spell, given they're guaranteed a silver medal.
Italy vs Poland was marked by a couple of interesting facts: Slovenia was in the final for the first time ever, while Italy had 12 rookies at the World Championship. Daniele Lavia dragged Italy to a win with 15 points. Simone Anzani set up 4 blocks. Klemen Čebulj put down 14 points for Slovenia.
2022 FIVB Volleyball Men's World Championship – semi-finals:
Poland – Brazil 3-2 (23-25, 25-18, 25-20, 21-25, 15-12)
Italy – Slovenia 3-0 (25-21, 25-22, 25-21)