The first match of the second day of competition in the 2022 FIVB Volleyball Women's World Championship in the Netherlands and Poland brought the first upset, a five-setter, and 30+ individual output.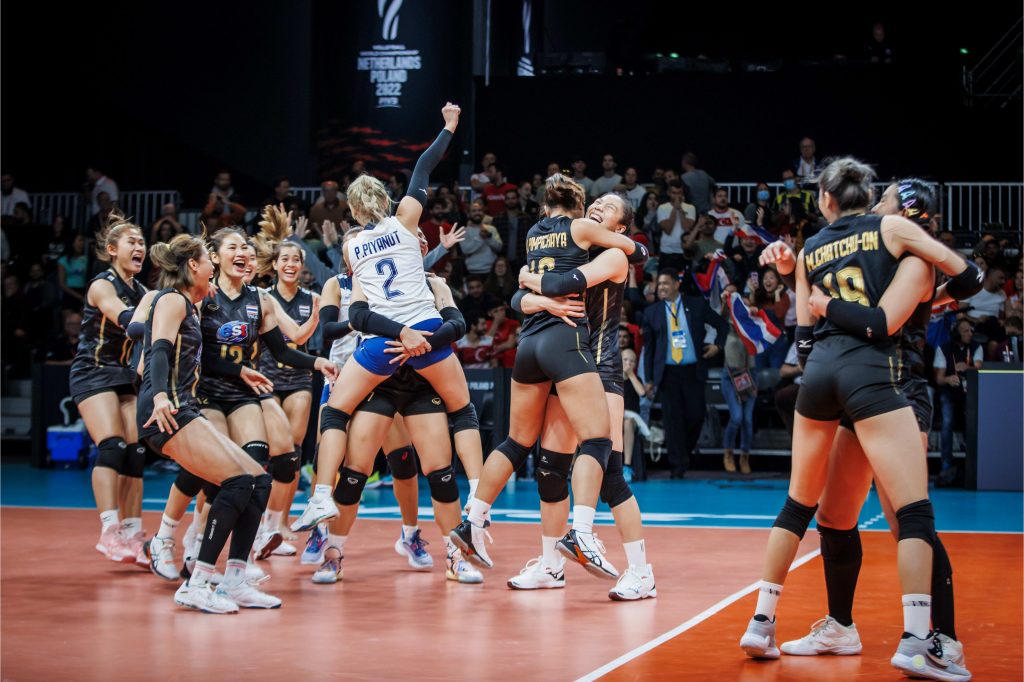 The first five-set match of the Women's World Championship 2022 was won by Thailand and that was mainly a consequence of a first 30+ player scoring display in the event. The outside hitter Moksri Chatchu-On scored 33 points to lead her side to a triumph in a Pool B match against the sixth-ranked team in the world, Turkey, in Arnhem, the Netherlands. The European powerhouse was ahead twice in sets (1-0 and 2-1), missing out on the opportunity, not that big but yet tangible, to take the 2-0 lead given they wasted one set point in the second set, denying five of their rival, who's ranked 14th in the world. Ebrar Karakurt, a Turkish opposite hitter star, led her side in scoring with 24 points. Eda Erdem Dündar, the middle blocker and also captain on the losing side, stood out in blocking with 5 of the team's 15 stuffs.
Italy's World Champs campaign began with an expected result against Cameroon: a 3-0 clear win in Pool A in Arnhem in only 56 minutes of play. If it wasn't the first match of his team in the tournament, Davide Mazzanti certainly wouldn't send the best version of his lineup out on the court. But he did. After the very first rallies, Italy immediately made a difference in values compared to the African champions visible. Especially, after the first set in which Italy conceded only 10 points in total. With 17 points, Paola Egonu top-scored for the European champions. Caterina Chiara Bosetti served 4 aces.
After breaking the ice, Italy will begin to think about the next opponent, on Monday, when they'll play against Puerto Rico, who was today beaten 3-0 by Belgium. Britt Herbots shone for the 'Yellow Tigers', putting down 25 points, while her teammate, Marlies Janssens, made 6 blocks. Brittany Abercrombie scored 20 points for the national team from the Caribbean, who couldn't train with all players from the roster upon their arrival to the Netherlands as five players got stuck home by Hurricane Fiona and joined the team on the eve of the match against Belgium.
2022 FIVB Volleyball Women's World Championship – Preliminary Phase, Day 2: