In the match of the first round of the 2022-23 Russian Women's Volleyball Championship, Lokomotiv prevailed over Zarechie-Odintsovo at home.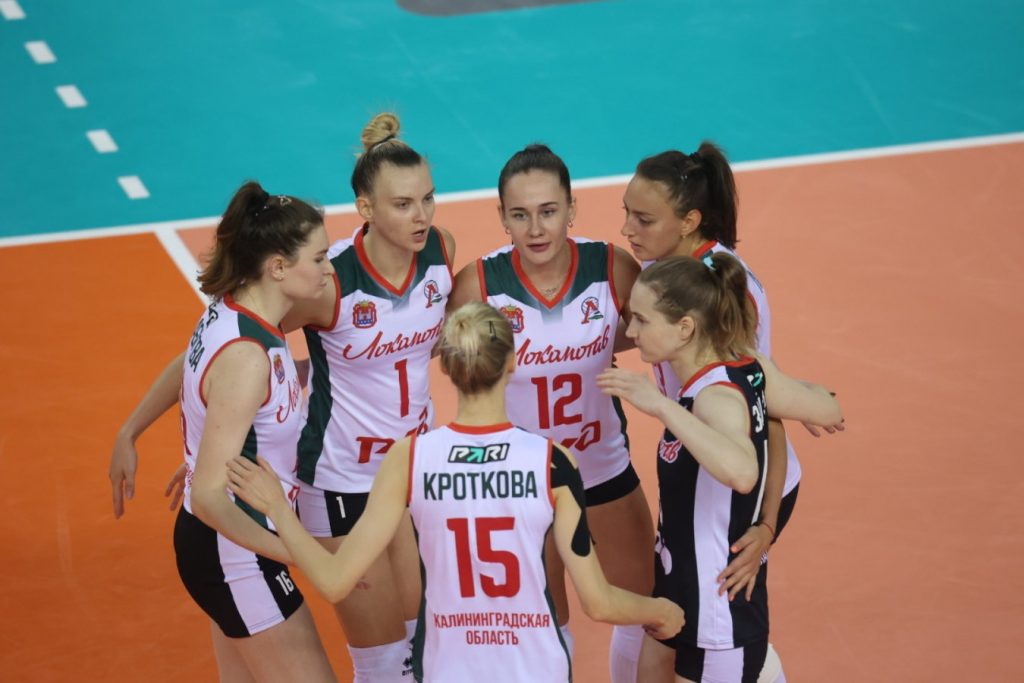 The two-time defending champions, Lokomotiv, debuted in the new season of the PARI Superliga (PARI Суперлига) for women by earning the full set of points. The Kaliningrad-based side prevailed over the visiting team of Zarechie-Odintsovo in four sets, but only after losing the first one. Such a development made the players of the home team take the rival more seriously, which resulted in their taking the next three sets very convincingly.
The opposite, Yuliya Maksimova, became the top scorer for Lokomotiv with 24 points (5 blocks), while the teenage middle blocker, Anastasia Zhabrova, set up 6 blocks.
Dinamo Moscow ran over Minchanka in straight sets at their own court, conceding only 40 points in total to the Belarusian side. Nataliya Goncharova and Margarita Kurilo tallied 14 points apiece for the club from the Russian capital. Evgeniya Startseva made 4 blocks.
2022–23 PARI Superliga — Round 1, today's matches: