Melilla Sport Capital and CV Tenerife Libby's La Laguna lifted the first titles per gender of the 2022-23 season in Spain.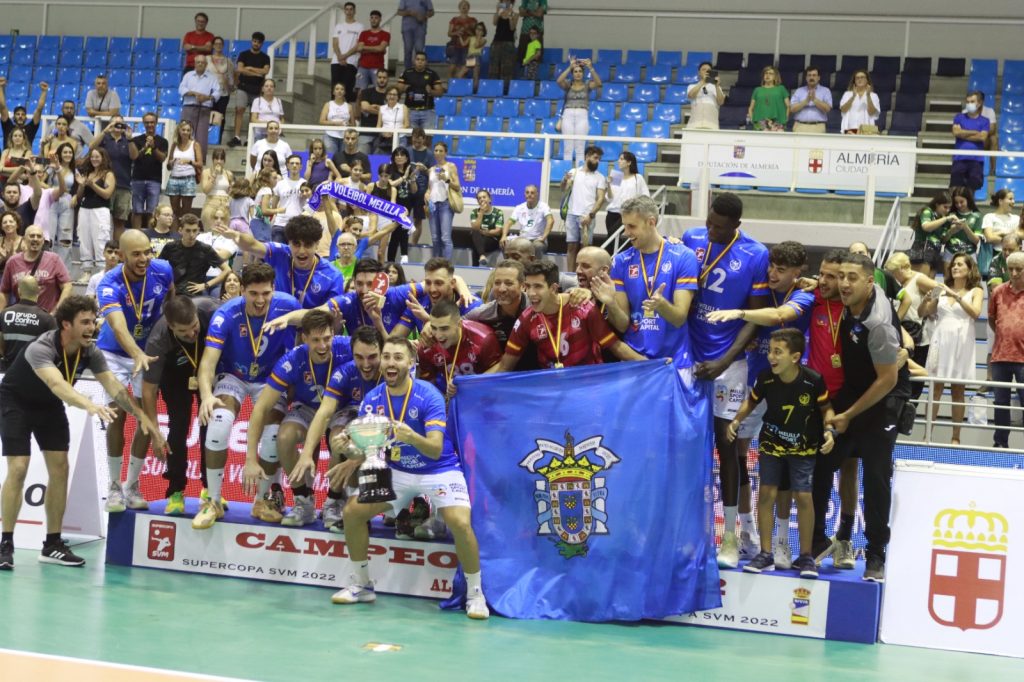 Melilla Sport Capital won the 2022 Spanish Men's Super Cup (Supercopa Masculina) in their debut in the match for the trophy in the competition. The team headquartered in Africa (Melilla is one of the two Spain's autonomous cities in North Africa) downed the match host, who's the most-titled side in the country and the reigning champion of Spain, Unicaja Costa de Almería, 3-1 (25-21, 25-21, 23-25, 25-22).
The contribution of the Argentine opposite, Federico Martina, chosen MVP of the match, was decisive in achieving the second great title won by the team commanded by Salim Abdelkader (the first one was in the Spanish Cup last season), scoring a total of 24 points. The Portuguese, Marco Ferreira, top-scored for Almería with 19 points, while Francisco José Fernández 'Paquillo' made 79% of the receptions (28 digs, 2 errors, 57% excellent).
CV Tenerife Libby's La Laguna won the second Spanish Women's Super Cup (Supercopa Iberdrola) in their history by beating Arenal Emevé in a match that was resolved 3-1 (25-22, 21-25, 25-22, 25-12). Playing at home, girls from Tenerife earned the first title at the stake of the season, demonstrating the quality of their squad and the good collective work of the group led by Juan Diego García.
The captain of the winning team, the Cuban Lisbet Arredondo, was the best on the court in the attacking segment with 18 points to become the match's top scorer and be named MVP of the Super Cup. Patricia Llabrés had 72% reception (18 digs, 1 error, 50% excellent). Sara Folgueira and Lucía Prol put down 15 points apiece for Emevé. Candela López served 6 aces.