The bizarre situation occurred this Monday upon the departure of the Puerto Rico National Team to the Netherlands for the 2022 FIVB Volleyball Women's World Championship.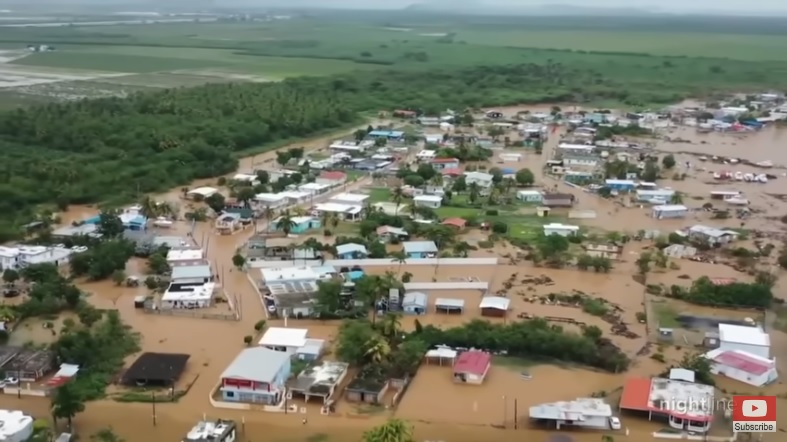 Part, actually a majority of the Puerto Rico National Team delegation, managed to get on the plane yesterday, but the remaining five will travel this Thursday to the Netherlands, where they'll participate in the World Championship.
The president of the Puerto Rican federation (FPV), César Trabanco, announced that the five players of the country's national team couldn't arrive at the airport in Carolina and join a group waiting for them in Philadelphia, USA, after Category 4 Hurricane Fiona passed through Puerto Rico. All these members of the delegation have arrived in the World Champs co-host country today. Raymariely Santos, Diana Reyes, Neira Ortíz, Paola Rojas, and Alba Hernández couldn't leave their homes due to the bad weather that enveloped Puerto Rico after the natural phenomenon, who already killed five people in the Caribbean, leaving many without power, running water, and collapsed roads ravaged the region since last weekend. The quintet departing on Thursday will arrive in the Netherlands on Friday on the eve of Puerto Rico's opening match against Belgium in Pool A.
The 14-player list of the head coach Fernando Morales for the World Championship 2022 is as follows: Karina Ocasio, Alba Hernández, Raymariely Santos, Shara Venegas, Neira Ortíz, Pilar Victoriá, Natalia Valentín, Jennifer Nogueras, Génesis Collazo, Stephanie Enright, Paola Rojas, Nomaris Vélez, Brittany Abercrombie, and Diana Reyes.