The outside hitter of the Belgium National Team, Britt Herbots, staged an out-of-this-world display in Pool A's encounter against the co-hosts, the Netherlands, on Day 8 of the 2022 FIVB Volleyball Women's World Championship.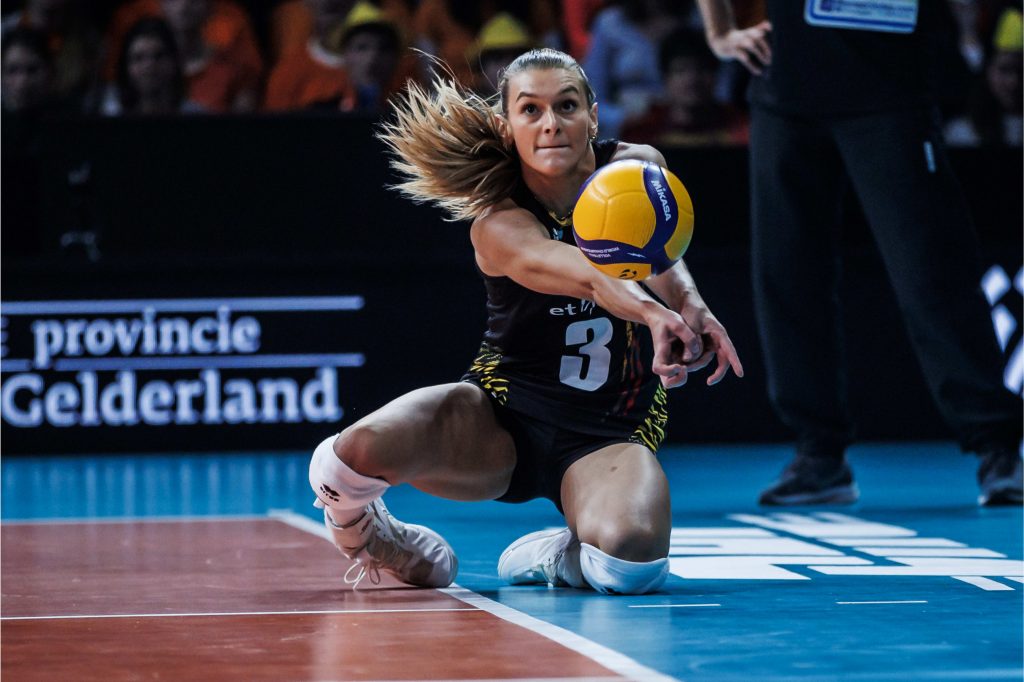 In Pool A in Arnhem, Belgium outplayed the national team of one of the two host nations, the Netherlands. The 'Yellow Tigers' have inflicted the first defeat on the 'Oranje' in the World Champs 2022, prevailing with a score of 3-1 (25-16, 25-23, 24-26, and 27-25).
The main thing now, apart from the fact that Belgium secured progression to the next stage (the Netherlands did so earlier) as team No. 14 with this win: their outside hitter Britt Herbots, the top scorer of the event at the moment, staged an out-of-this-world display with 41 points! She had 84 attempts. Her teammate Marlies Janssens made 6 blocks. Ane Buijs put down 22 for the Dutch side.
We witnessed the historical classification of the Argentina National Team to the second stage of the World Championship today. In an intense and changing match, the 'Las Panters' beat South American counterparts, Colombia, in Arnhem, in a direct duel for the last vacant place in Pool D for the Round of 16: 3-2 (19-25, 25-17, 27-29, 25-20, 15-8). Argentina overcame a 1-2 deficit to record their second victory in the tournament and secure a spot in the next phase for the first time in history.
Erika Mercado led the winning team with 28 points (4 blocks), while Candelaria Herrera set up 6 blocks. Dayana Segovia scored 26 for Colombia.
In a match with no significance given that both contestants are already through to the next stage, the USA swept Germany in Pool C in Łódź, Poland.
Following the advancement of Belgium and Argentina, only one berth for the second stage remained open, and it's from Pool A. On Saturday, October 1, in a direct clash, Puerto Rico and Kenya will decide on who's going to claim it.
2022 FIVB Volleyball Women's World Championship – Preliminary Phase, Day 8: