The Turkish Volleyball Federation (TVF), which has successfully organized many important international events in recent years, will once again host the FIVB Women's Clubs World Championship.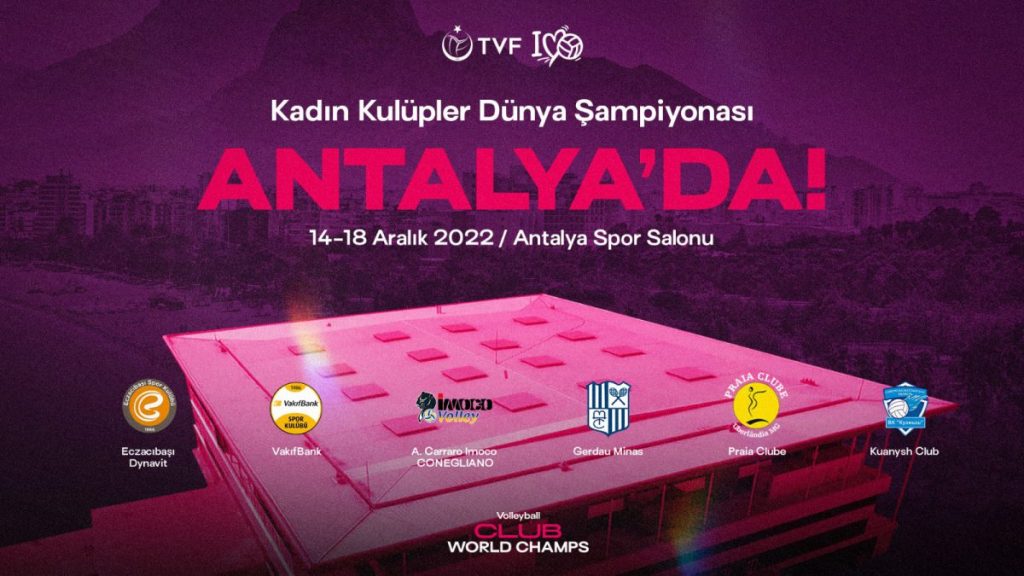 The TVF informed of officially earning the organization of the Women's Club World Championship 2022, an opportunity they got for the second year in a row. This came out of a verbal agreement between the TVF and CEV (European Volleyball Confederation) officials that was reached in September. Matches will take place on December 14–18, 2022, hosted by Antalya.
Eczacıbaşı Dynavit and the reigning CEV Champions League winners, VakıfBank, will represent Turkey in the event. In addition to these two Turkish giants, four more clubs will participate in the tournament: the CEV Champions League runners-up, Prosecco Doc Imoco Conegliano (Italy), South American club champions, Gerdau Minas (Brazil), South American Club Championship runners-up Dentil Praia Clube (Brazil), and Asian clubs champions, Kuanysh (Kazakhstan).