Successful in their opening matches, Trentino Itas and tournament debutants Sir Safety Susa Perugia will compete for medals at the 2022 FIVB Men's Volleyball Club World Championship in Betim, Brazil.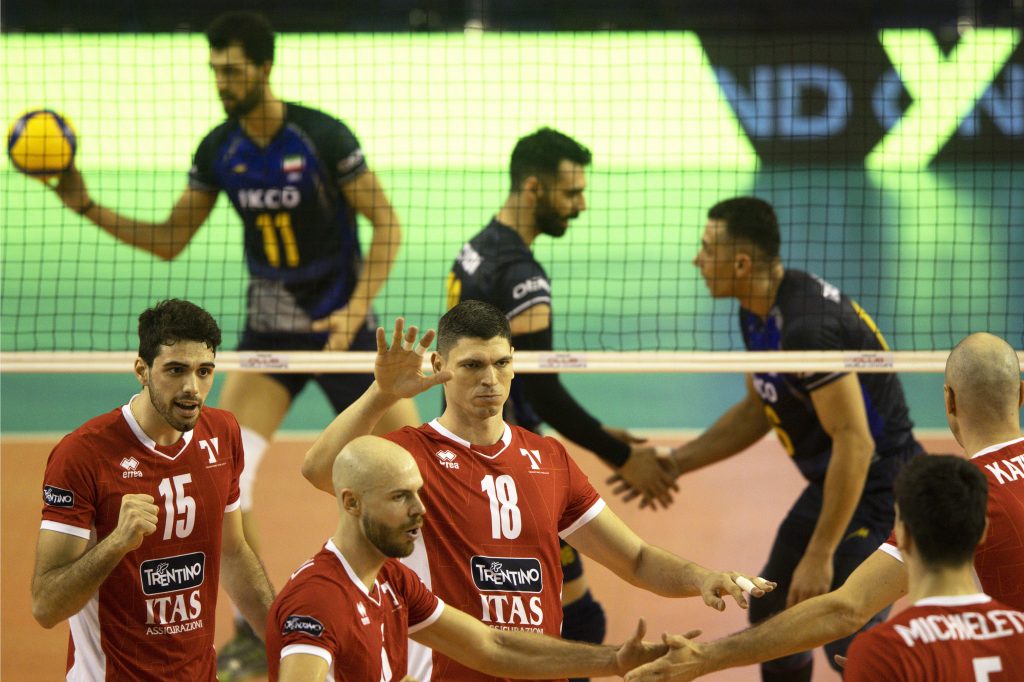 The semi-finals of the 2022 FIVB Volleyball Men's Club World Championship have been set by the Italian powerhouses Trentino Itas' and Sir Safety Susa Perugia's victories on Day 2. The Italians not only advanced to the medal round, but they also confirmed the participation of two Brazilian teams in the tournament's top-4 phase.
Following Trentino Itas' 3-1 victory over Iran's Paykan Club in Pool B and Sir Safety Susa Perugia's rout of Brazil's Vôlei Renata (Campinas) in Pool A, the tournament's reigning champions Sada Cruzeiro Vôlei and other Brazilians, Itambé Minas, have also secured spots in the semi-finals. At the conclusion of the group stage on Friday, the semi-final pairings will be decided. Trentino and Minas will compete for the top spot in Pool A, and Perugia and Cruzeiro will do the same in Pool B.
Trentino, the most successful team in the Men's Club World Championship with five titles, defeated Paykan, who finished 0-2. Matey Kaziyski, a veteran Bulgarian outside hitter who won the 2009 Most Valuable Player award, steered Trentino's offense against the Iranians. The team captain scored 23 points playing as an opposite (not only today but throughout the season), including 4 aces. Serb Marko Podraščanin also had 4 aces. Amin Esmaeilnezhad, the Iran National Team standout opposite from Paykan, matched Kaziyski's output with 23 points.
The reigning Italian Supercoppa winners, Perugia, who are competing in the competition for the first time, won their opening match in Betim more easily, defeating Campinas in three sets. Wilfredo León, a Cuban-Polish outside hitter, led Perugia's offense with 13 points. Unlike the first match, Campinas couldn't count on their leading scorer Felipe Roque and had no player in double digits, finishing 0-2.
2022 FIVB Volleyball Men's Club World Championship – group stage, Round 2: